Canada
Canada is a country that offers many recreational opportunities, and every visitor will find something to their liking.
What to see in Canada?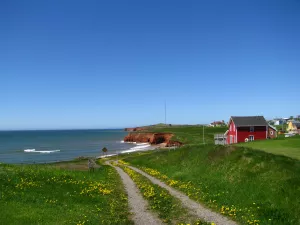 Canada is an amazing country with a rich and interesting cultural heritage, and breathtaking nature. The country offers many attractions to see during your visit.
Whichever region you visit, you'll find beautiful nature, friendly people and plenty of opportunities for outdoor activities and cultural immersion. Canada has something for every traveler!
Visit Canada
Canada is the second largest country in the world by area and is located in the north of North America. It is bounded by the Atlantic, Pacific and Arctic Oceans. Canada's neighbors are the United States to the south and Denmark (Greenland) to the northeast. The capital of Canada is Ottawa.
The country has a multi-ethnic and multicultural population, consisting of various ethnic groups and nationalities from all over the world. It is also known for its environmental friendliness and rich natural resources.
Sports, especially hockey, has a special place in Canada's culture. The country is also famous for its rich cultural heritage including art, movies, music and literature.
Canada is an attractive destination for immigration and education, and it prides itself on its welcoming attitude to foreigners and tolerant society.
What are the best cities to visit in Canada?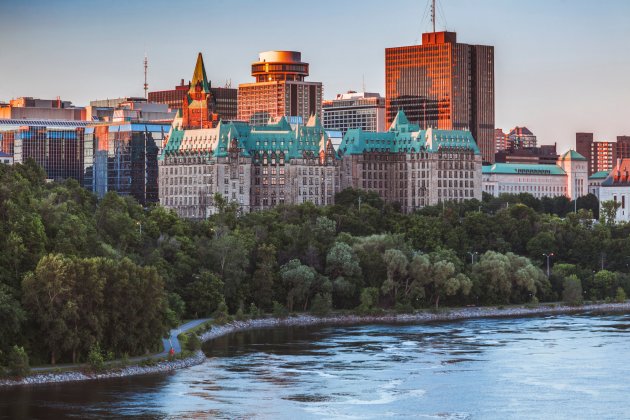 Ottawa is a city of festivals and parks
Ottawa, Canada's capital city, is famous for its many festivals and parks that offer plenty of entertainment and activities for all ages. One of the most famous festivals, the Canadian Tulip Festival, takes place every spring. For 10 days, parks and city streets are decorated with millions of tulips of various colors, creating an incredibly colorful spectacle.
Parks are also an important part of life in Ottawa. One of the most popular is Gatineau Park, located on the banks of the Ottawa River. Here you can enjoy beautiful views of the Parliament Buildings and the famous Paris Canal.
Ottawa is an ideal city for lovers of festivals and outdoor activities.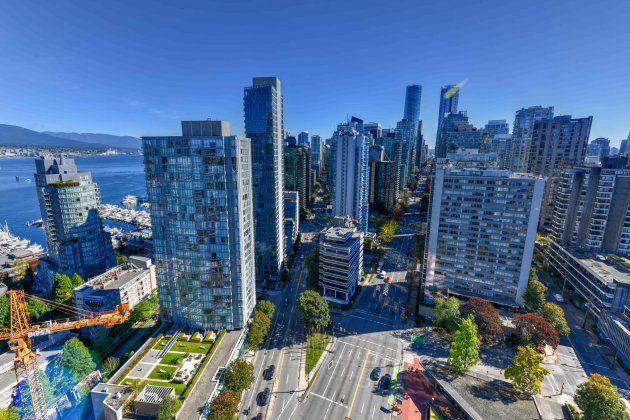 Vancouver is the cultural and culinary center of the west coast
The city is famous for its rich cultural heritage, numerous museums, galleries and theaters. The Vancouver International Film Festival, for example, is one of the largest and most prestigious film festivals in North America. The city also hosts festivals for art, music, theater, and even computer games.
The city is known for its variety of restaurants and cafes offering cuisines from around the world. In Vancouver, many restaurants offer fresh seafood such as mussels, flounder and salmon.
Vancouver is a cultural and gastronomic city in Canada and offers to learn about the local culture and cuisine.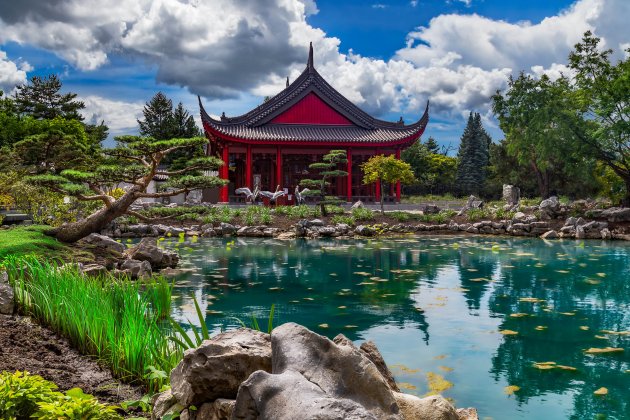 Montreal is a welcoming
The city prides itself on its multicultural heritage and openness to different cultures. Montreal locals often serve as tour guides and are happy to share their knowledge of the city. They are ready to help tourists find interesting places and talk about local history and culture. There are various festivals, concerts, exhibitions and other cultural events that make the stay in the city unforgettable. Tourists visiting Montreal can enjoy the beautiful architecture, parks and stroll along one of the most picturesque promenades of the city, the View du Port.
Montreal is a city that is ready to welcome its guests with a smile and offer them a lot of entertainment and excellent conditions for a pleasant vacation.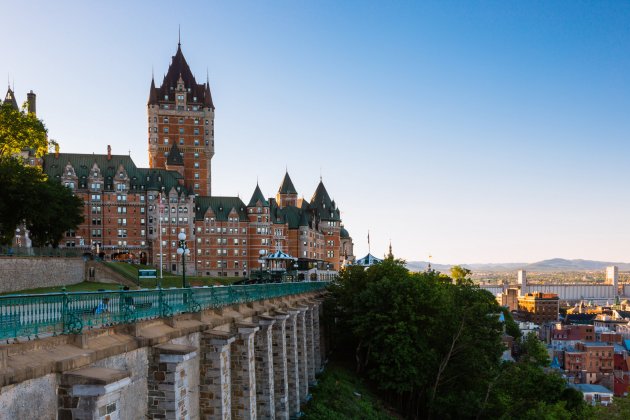 Quebec is quaint and charming
Quebec, located in the eastern part of Canada, is one of the oldest and most charming cities in the country. It is known for its rich history and romantic atmosphere.
The main attraction of Quebec is its historic center, which has been recognized as a UNESCO World Heritage Site. Here you will find narrow streets with beautiful buildings in the style of French colonial architecture, the Old Quebec Fortress, which is one of the oldest in North America, numerous churches, and monasteries. The city is known for its beautiful Parc Lafontaine and the Botanical Gardens of Christmas.
Quebec is famous for its French culinary experience. Here you can taste authentic French cuisine.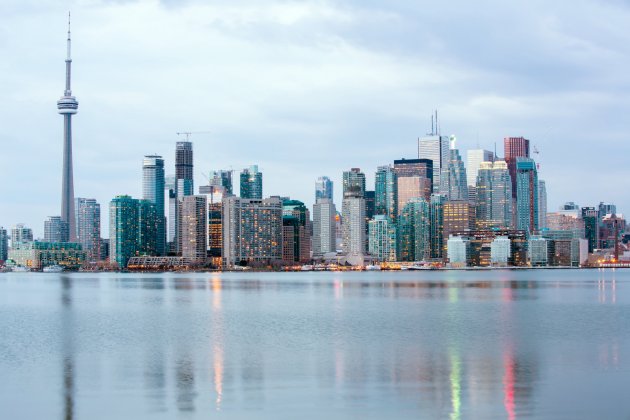 Toronto is Canada's center of business and finance
Canada's largest city and its economic center for international business and trade. Toronto has an impressive economy based on various industries - finance, commerce, media, information technology and services. The presence of the Canadian Stock Exchange and the Toronto Stock Exchange make Toronto one of the leading financial centers in the world. The city is also known for its high level of innovation and startup culture.
Toronto is not only a business center but also the cultural capital of Canada. The city is home to famous venues such as the Royal Opera House, the Gallery of Ontario, the National Ballet of Canada and the beautiful Royal Ontario Museum.
Toronto is a vibrant and dynamic city offering a wealth of opportunities for business and work, as well as entertainment and cultural enrichment.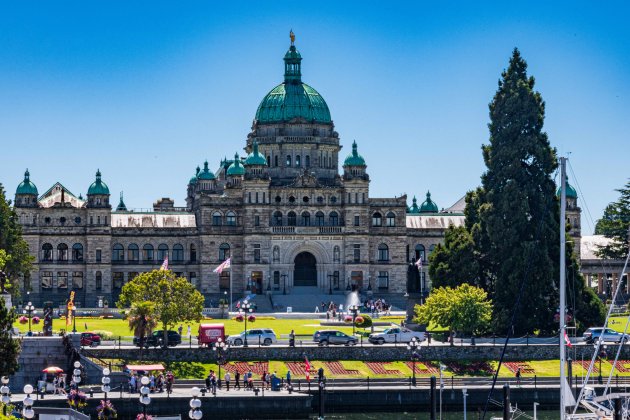 Victoria is a city of flowers and gardens
It is the capital of the province of British Columbia in Canada. The city is located on the south coast of Vancouver Island, surrounded by busy ports, bays and mountains.
One of Victoria's most famous attractions is Butchart Gardens, located on the grounds of the Royal Garden and recognized as one of the most beautiful gardens in the world. Here you can enjoy a variety of flowers, ancient trees and picturesque ponds.
Hatley Castle Gardens is a fine example of a Victorian garden with traditional English roses, picturesque fountains and labyrinths.
The city of Victoria will not leave indifferent even the most sophisticated lovers of nature and beauty. Here you can walk along the coast, see whales and many different species of birds.
What is there to see in Canada?
Niagara Falls (Niagara Falls, Ontario)
Located on the Niagara River between Canada and the United States. Has a powerful flow of water and is one of the most famous waterfalls in the world. Tourists come here to admire its beauty and power.
Great Lakes (Atlantic Ocean basin)
Includes Lakes Huron, Ontario, Erie and Superior. These lakes are the largest group of freshwater lakes on the planet, The popularity of this place is the beautiful beaches and views of the lakes.
Chateau-Hotel Chateau-Frontenac (Quebec)
Located in the city of Quebec. This magnificent chateau was built in the French Renaissance style and serves not only as a place of residence but also as a symbol of Quebec's rich history. Tourists can visit the chateau and enjoy the beautiful views of the Sainte Laurel.
Cathedral of Our Lady of Montreal (Basilica Notre-Dame de Montreal)
It is the historical and religious center of the city of Montreal. The cathedral is famous for its majestic architecture and decorations, including beautiful stained glass windows. Tourists often visit the cathedral to spend time in prayer and to view its stunning beauty.
A thousand islands
It is an archipelago in southeastern Canada, on the St. Lawrence River. Here you can see thousands of small islands and enjoy beautiful scenery and outdoor activities such as kayaking and boating.
Capilano Suspension Bridge (Vancouver)
It is one of the major tourist attractions in Vancouver. The bridge is about 140 meters long and offers a breathtaking view of natu
Wood-Buffalo
This is a national park in Alberta that is famous for its spectacular scenery including canyons, mountains, rivers and waterfalls. It is an ideal place to hike, walk and enjoy nature.
Why it's worth a visit?
Canada is one of the most attractive countries to visit for many reasons:
Canada has incredibly beautiful nature, including majestic mountains, beautiful lakes, impenetrable forests and breathtaking scenery. The richness and diversity of Canadian culture, offers visitors the opportunity to experience the traditions and arts of different nations.
Canada has beautiful cities that offer a rich mix of entertainment, shopping opportunities, arts and culture, and architecture from different eras.
The country is famous for its diverse wildlife including bears, moose, caribou, deer, beavers, caribou and more.
Canada is an ideal destination for outdoor enthusiasts. It offers a variety of sports and outdoor activities, including mountain biking, kayaking, skiing, and snowboarding.
Why apply for a visa at Visa-Navigator.com?
Visa-Navigator.com employees have extensive experience and professional skills in the field of visa processing to Canada.
The company offers personalized service to each client.
Visa-Navigator.com guarantees high quality of services.
We have competitive prices for our services.
Visa-Navigator.com provides full support throughout the entire process of obtaining a visa to Canada.
Thank you for your message!
We will contact you as soon as possible.
Kind regards,
Visa-Navigator.com team
Was the page helpful to you?
0
0
Found an error? Let us know
Leave a comment
Thank you, your feedback is important for us!
An error occurred