Rwanda
Rwanda is the pearl of East Africa! Rich in cultural heritage, beautiful landscapes and hospitable people. It offers incredible experiences, great cultural exchanges and adventures that will be remembered for a lifetime!
What to see in Rwanda?
Rwanda is a state located in East Africa. It borders the Democratic Republic of Congo, Uganda, Tanzania and Burundi. The capital of Rwanda is the city of Kigali.
Here you can observe amazing contrasts, as in one place live the lowest and highest nationalities - Pygmies and Tutsis. Rwanda is also famous as the "Land of a Thousand Hills" due to its distinctive landscape. This place is ideal for travelers who want to immerse themselves in the mysterious world of volcanoes, bright lakes, savannahs and mountain rivers, as well as visit national reserves with interesting fauna and flora.
Rwanda's cultural heritage is also impressive. You can visit the capital city of Kigali, the ancient city of Nyagatare or the palace of Kigali to learn more about the culture and traditions of this country.
Rwanda is also known for being one of the most developing countries in Africa. The country is actively investing in education, tourism, agriculture and the technology sector.
Rwanda is known for its warm hospitality and the welcoming attitude of the locals towards tourists. You will be welcomed with smiles and open arms. You can experience the true spirit of African hospitality and immerse yourself in the local culture through village visits and cultural events where you can learn about traditional songs, dances and crafts. Local fairs and markets offer the opportunity to purchase unique Rwandan products such as textiles, jewelry and handicrafts.
What to visit in Rwanda?
Rwanda is a small but very interesting and exotic country that offers explorers and nature lovers a unique opportunity to enjoy a beautiful and diverse environment.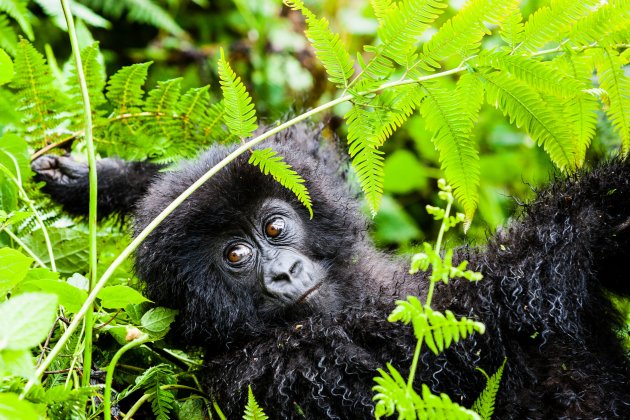 Volcanoes National Park
This is one of the most famous and exciting natural attractions in Rwanda. Located in the northern part of the country, this park is home to gorillas, the rarest and most unique species of monkeys in the world, which are threatened with extinction. In addition to gorillas, various species of birds and even flying dogs can be found in Volcanoes National Park. This creates a unique ecosystem balance and provides a wealth of biodiversity in the park.
Volcanoes National Park also has its own historical and natural value. The park offers the opportunity to climb volcanic peaks, including Mount Karisimbi, Africa's third highest volcanic peak, which offers spectacular panoramic views
Volcanoes National Park is not only a place to watch gorillas, but also immerse yourself in Rwanda's unique and fascinating nature and culture. The locals will tell you about their history and modern life in the village. This place will be an unforgettable experience for lovers of the beauty of the surrounding world.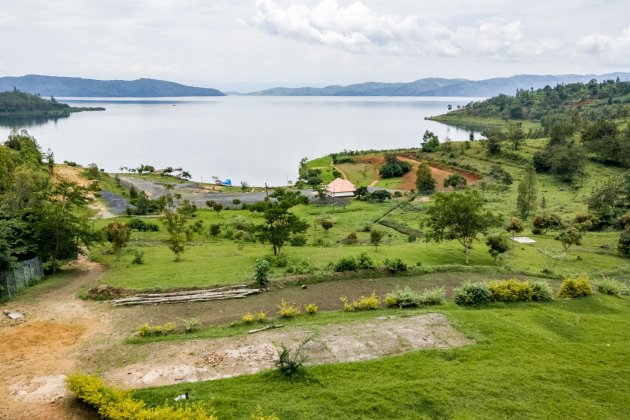 Lake Kivu
It is one of the Great Lakes of East Africa and one of the deepest lakes in the world. Located on the border between Rwanda and the Democratic Republic of Congo, it is one of the country's most attractive natural attractions.
Lake Kivu is famous for its clear and clean water, where you can swim and relax on the sandy beaches of the lake. Here you can also go fishing and ride water scooters and boats while enjoying the magnificent views of the lake.
Lake Kivu is known for its rich ecosystem and diverse aquatic life. Its waters are home to a variety of fish species, including rare tropical and lake species. Near the lake are national parks and reserves where you can see many species of wild flora and fauna including monkeys, elephants, lions and other animals. Here you can enjoy the beauty of the surrounding nature, learn about the local ecology and get away from the hustle and bustle of the city.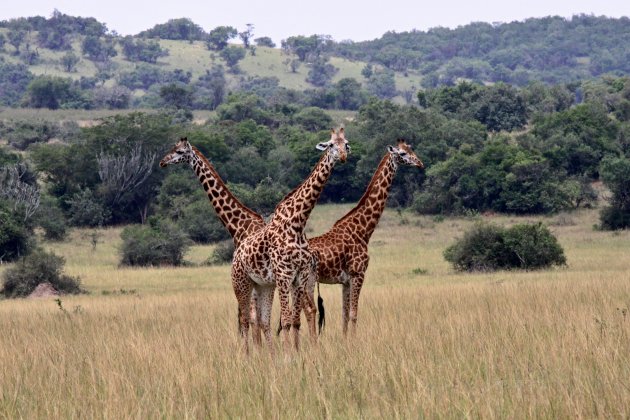 Akagera National Park
This national park is located in the east of the country and includes a vast area of savannah grasslands, mountain ranges and deep lakes. Here you can explore mountain ranges and volcanic peaks such as Mount Mugungu and Mount Kayowu.
The main notable place in Akagera National Park is its lakes. Lakes Akagera, Chivu and Ruhondo are unique bodies of water that serve as home to a variety of wildlife including rhinos, hippos, elephants, crocodiles and various species of birds. You can rent a boat or visit one of the viewpoints to observe animal life on the shores of the lake.
The unique combination of savannah, thickets and mountain ranges in Akagera Park offers a great setting for safaris and wildlife watching. You can go on a jeep safari or walk the park's trails with an experienced guide to encounter lions, giraffes, zebras, buffalo and other animals. Here you can discover amazing parts of Africa and create unforgettable memories of your trip.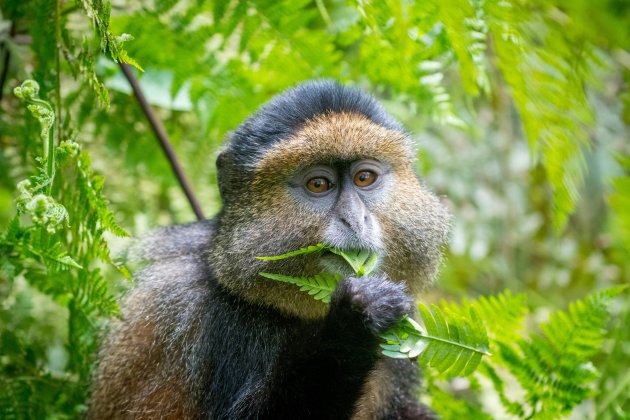 Virunga National Park
The national park is located in the northwest of the country and occupies the area around the Virunga Mountains, volcanoes that stretch across Rwanda, the Democratic Republic of Congo and Uganda.
The Virunga Mountains are one of the last areas that are home to different species of monkeys in the wild: gorillas, hamadryls and colobus. The national park is also home to another amazing monkey species, the golden monkeys. This is an endemic breed of gorilla that is only found in this region and is one of the most endangered and rare ape species in the world.
Virunga National Park also offers various eco-tourism and community engagement opportunities. You can visit villages around the park where locals live in neighborhood with wildlife and learn more about their lifestyle and traditions.
Virunga National Park is a gem of Rwanda's natural heritage and will leave an unforgettable experience for adventure and nature lovers.
What cities should tourists visit in Rwanda?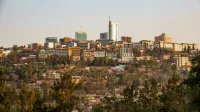 When planning your trip, it is definitely worth visiting a few interesting cities to fully experience the spirit of this amazing country. Each offers its own unique attractions. Visiting cities in Rwanda will allow you to enjoy its rich cultural heritage, learn about history and genocide, and enjoy the fascinating nature that this amazing country offers.
Kigali
The capital of Rwanda, is one of the most dynamic and progressive cities in East Africa. Here you will find modern skyscrapers, wide avenues, cafes, restaurants and much more. Kigali is also famous for its rich cultural heritage, including the Kigali Genocide Museum, which tells the story of the tragic events of 1994.
Butare
This historic town is located just outside of Kigali and is famous for its cultural attractions. Here you will find the National Genocide Monument where thousands of genocide victims are laid to rest. The city is also known for its cultural centers where you can learn more about the traditions and arts of the Rwandan people.
Ruhengeri
This town is adjacent to Volcano National Park and is the entry point for volcano trekking and gorilla watching. Ruhengeri is surrounded by beautiful landscapes and offers many hotels, restaurants and stores for travelers.
Gisenghi
This city is the second largest city in Rwanda and is located on the shores of Lake Kivu. Gisenyi is famous for its beautiful beaches where you can relax and enjoy panoramic views of the lake. The town is also known for its traditional markets where you can buy local souvenirs and handicrafts.
Why contact Visa-Navigator.com?
Rwanda is a memorable country in East Africa. If you are planning to visit this amazing country, you will need a visa. We can help you with visa application for traveling to Rwanda.
Specialists of our company have all the necessary knowledge and experience to process your visa in the shortest possible time. We will provide you with all the necessary information, consultations and prepare all the necessary documents.
Leave the visa application for Rwanda to us and enjoy your trip to this amazing country!
Thank you for your message!
We will contact you as soon as possible.
Kind regards,
Visa-Navigator.com team
Was the page helpful to you?
0
0
Found an error? Let us know
Leave a comment
Thank you, your feedback is important for us!
An error occurred