Lebanon
Lebanon is a country with a unique culture and the hospitality of its people. Here you will find a variety of travel itineraries combining history, nature and authentic experiences. Discover the world of Lebanon and create unforgettable memories of your trip!
What to see in Lebanon?
Lebanon is a historical and cultural gem of the Middle East. The country, located on the Mediterranean coast, attracts tourists with its beautiful landscapes, ancient and rich history, a variety of cultural attractions and amazing gastronomy.
The capital of Lebanon is the city of Beirut, it is considered one of the most dynamic and cities in the Middle East. Here you will find modern skyscrapers, beautiful promenades and excellent restaurants.
The generally recognized language of the country is Arabic, but French and English are also widely used. The majority of the population is Muslim, but there is also a significant Christian population.
The Lebanese are known for their friendliness and hospitality. They are always ready to welcome guests and share their culture and traditions.
What to visit in Lebanon?
Lebanon is a unique and attractive country that offers tourists many opportunities for an interesting and varied vacation. Here are some of the main advantages of Lebanon as a tourist destination: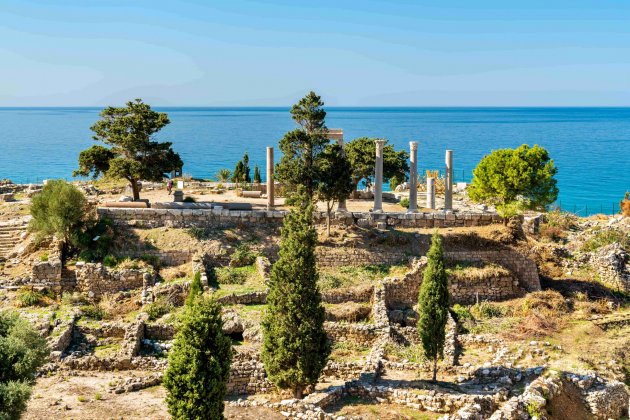 Rich history
Lebanon has thousands of years of history and its lands have kept traces of various civilizations such as the Phoenicians, Romans, Arabs and others.
Here you can visit ancient cities, ruins, temples and historical sites to experience the richness of the past. The city sites of Tyre, Xhoka, the tombs of Byblos, Qana and Byblos to name a few. All these sites make Lebanon a true treasure for historians and archaeologists.
Lebanon is also known for its magnificent castles that allow travelers to enter the history of knights and feudal lords. The castles of Beiteddine, Brandi and Sidkileh offer unique views and the opportunity to imagine yourself in the shoes of past eras.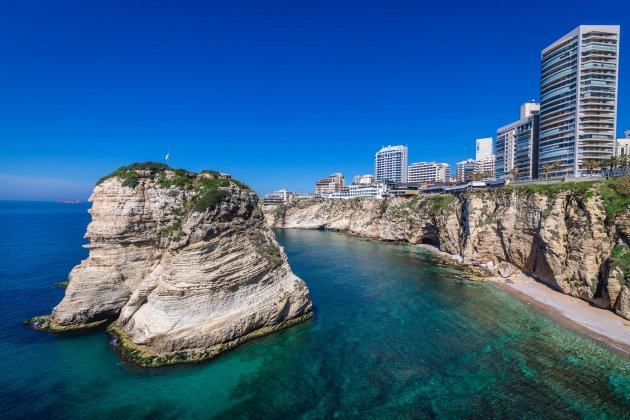 Amazing natural beauty
From mountain peaks and valleys to the magnificent Mediterranean coastline, Lebanon is known for its breathtaking nature. One of Lebanon's greatest natural attractions is the Lebanon Mountain range, where you can enjoy hiking, ski resorts and magnificent views of the surrounding mountains and valleys.
A walk through the Valley of Kadisha, a UNESCO World Heritage Site, will open up a world of spirituality and beauty as it is home to ancient monasteries surrounded by green valleys.
The Bekaa Valley is one of Lebanon's most beautiful valleys, famous for its vineyards. Here you will find many wineries and can taste exquisite Lebanese wines.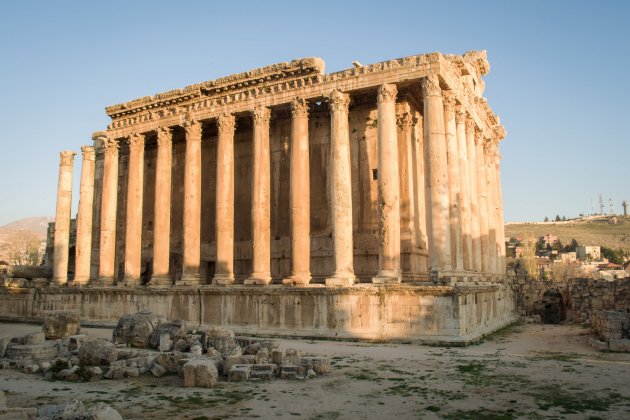 Variety of cultural attractions
Lebanon is a country of many cultures and religions. Majestic mosques, colorful churches and ancient temples create a special atmosphere of tranquility and spirituality.
Some of Lebanon's most famous religious sites include:
- The Muhammad Amin Mosque, also known as the Grand Mosque, in Beirut, is one of the symbols of the city and one of the largest and most impressive mosques in the world;
- Harissa and Maryan Shrine, an icon of the Mother of God in a heavenly crown in Bayt Meri, are important points on Lebanon's religious map.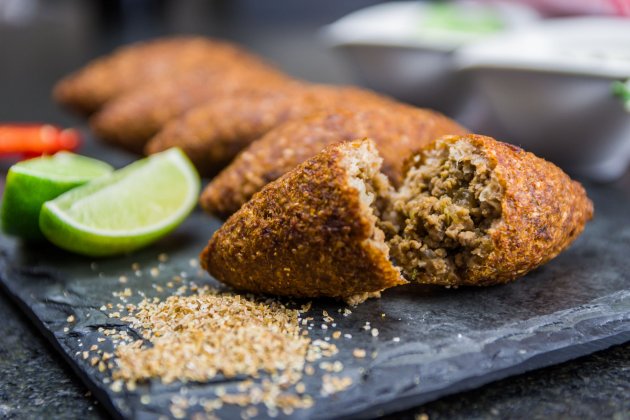 Great food
Lebanese cuisine is a gourmet's paradise! It is considered to be one of the best in the region and offers diverse and exquisite dishes. The main components of Lebanese cuisine are fresh vegetables, meat and seafood, which are skillfully combined with a variety of spices and herbs.
One of the most famous dishes of Lebanon is meze. It is an assortment of small dishes offering a wide variety of appetizers and delicacies. Hummus is one of the favorite Lebanese dishes. Another gastronomic highlight of Lebanon is shawarma. It is a popular street food. Sharouries are a great dish if you want to try something light and tasty on the go.
Lebanon is also famous for its wines, which are recognized around the world. Coffee also has a special place in Lebanese cooking. The Lebanese are proud of their ancient tradition of making coffee according to a special recipe.
Interesting Cities in Lebanon
Lebanon's cities offer unique cultural and historical attractions, beautiful scenery and authentic atmosphere. Visiting these cities will give you the opportunity to immerse yourself in the rich history and culture of the country. They will become real gems in your Lebanon travels.
Beirut:
The capital of Lebanon, is one of the most picturesque and exciting cities in the region. Here you can enjoy strolling along the Corniche promenade, visit the Beirut National Museum, explore Lebanese history and culture, and visit traditional markets with local artisans and products.
Baalbek:
The ancient city is known for its Roman-period ruins of temples and theater. The main attraction of Baalbek is the Temple of Baal, which is considered one of the greatest structures of Roman architecture. This city is also famous for its history and archaeological findings.
Tripoli:
The city is the cultural and historical center of Lebanon. In Tripoli, you will find several medieval and Ottoman architectural monuments, including the Krek de Chevalier fortress. The most famous mosque, St. Anne's Mosque, is also worth a visit. The city is also famous for its rich jazz scene, where musicians from all over the world gather to perform live music in an atmosphere of authenticity and inspiration.
Tyre:
One of Lebanon's oldest cities, located on the Mediterranean coast. Here you will find the ruins of ancient pillars, an archaeological park and a Phoenician necropolis. Tyre is also known for its picturesque coastline and beautiful beaches.
Interesting Facts: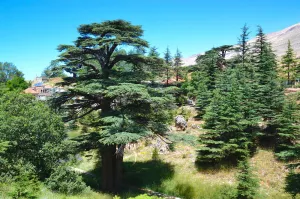 Lebanon is the homeland of the ancient Phoenicians, one of the oldest civilizations in history. They invented the alphabet, which became the basis for the development of writing in the world.
The word "Lebanon" comes from the Phoenician word "levan", which means "rising sun". This is due to its eastern position where the sun rises.
Lebanon is home to the cedar tree, which is the national symbol of the country. In ancient times, Lebanese cedar was highly prized. It was used to build ships that sailed the waters of the Black Sea and the Mediterranean Sea. Lebanese cedar was also used to build the Temple of Solomon in Jerusalem, one of the greatest architectural structures of its time. The sarcophagi of Egyptian pharaohs were also made of Lebanese cedar.
Lebanon is home to many cultural festivals and events, including the Baalbek Festival, the Beirut Director's Festival and many others. These events attract artists and audiences from all over the world.
Lebanon has one of the highest literacy percentages in the Middle East region. Education is considered a priority and the country has many prestigious universities.
Why contact Visa-Navigator.com?
When planning your Lebanon vacation, contact us at Visa-Navigator.com for your visa needs. Whether you want to visit the bustling capital city of Beirut, vacation on the Mediterranean coast, or head to the ski resorts in Mountain Lebanon. Or maybe you are traveling to Lebanon for other reasons, such as business travel, study? We will help you get the visa you need. We will facilitate the entire application process and will contact you when your visa is ready. Your trip to Lebanon will be unforgettable thanks to our help. If you have any questions or need more information, contact us and our experts will answer all your questions. Your journey to Lebanon starts here!
Thank you for your message!
We will contact you as soon as possible.
Kind regards,
Visa-Navigator.com team
Was the page helpful to you?
0
0
Found an error? Let us know
Leave a comment
Thank you, your feedback is important for us!
An error occurred