Kuwait
Visit Kuwait, an amazing place rich in culture, history and hospitality. Here you can enjoy gorgeous beaches, experience the local cuisine, and explore exciting attractions
What to see in Kuwait
The State of Kuwait is a developing emirate located in the northeast of the Arabian Peninsula and the Gulf Islands. It borders the Islamic Republic of Iran to the north and west, and the Kingdom of Saudi Arabia to the south. The country is dominated by deserts with rolling dunes and rare oases.
Kuwait has a tropical dry climate similar to that of the neighboring countries of the Arabian Peninsula. It can be as high as +47°C in summer and +18°C in winter. Rainfall is negligible, amounting to about 175 mm per year. Between June and August there may be no rainfall and northwest winds can bring sandstorms, which are sometimes prolonged.
Local nature is modest and unpretentious, including camel thorn, kermek and occasionally acacia. However, Kuwait is also famous for its oases, which were a feature of ancient travelers and continue to delight modern Kuwaitis.
Kuwait is not a place where people go for artworks and ruins of ancient cities. But if you are interested in the civilized Arab world, you will always find something to visit in Kuwait. Here a five-star hotel neighbors with an ancient mosque, and in a modern supermarket you can buy couture and oriental sweets.
The capital of the country is the city of Al Kuwait. A modern metropolis, among the glass and concrete of which the motifs of ancient Arabian fairy tales slip through. Here oil is extracted, skyscrapers and minarets pierce the sky, golden sand surrounds the streets, and the waters of the Persian Gulf wash the embankments. European values are closely intertwined with Arab values. There is something for everyone in Al Kuwait, a city that will amaze, enchant and remind you of forgotten legends. The city is relatively young but also very wise. Its wisdom is hidden in the huge halls of libraries, numerous museums, and scientific institutes. And the eyes of this city are fixed on the future.
The Havalli district of the capital is sure to attract the attention of tourists with its many jewelry stores, where jewelry is sold by weight. In the Salmiya district you will find both modern shopping centers and ordinary markets where you can buy anything.
One of the best resorts in the country is Khyiran, which is located 120 km from the capital. Popular among tourists are the resorts in the area of Ardiyah and Safat. In Salmiya, under the guidance of an instructor, you can try your hand at searching for pearls. All beach areas of Kuwait are ideal both for swimming and diving.
What to visit in Kuwait?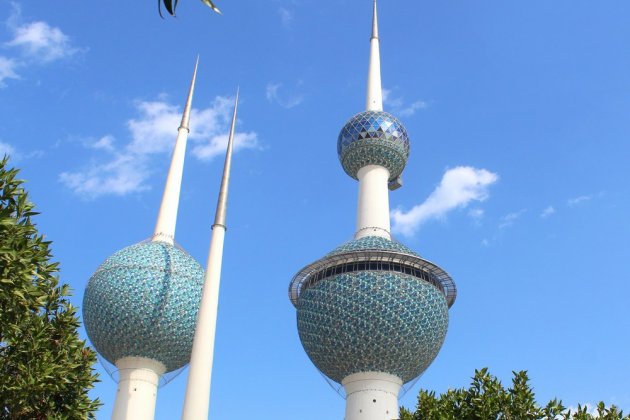 Kuwait Towers
Kuwait Towers are architectural structures located by the sea, differing in height and attracting attention with their unusual design. They symbolize the country's desire to develop and occupy an important position in the world economic and political arena. Visitors have the opportunity to feel special emotions while enjoying a meal in a restaurant that rotates around its axis at a great height. No tourist can bypass this attraction of Kuwait, because these amazing structures have become one of the main visiting cards of the country.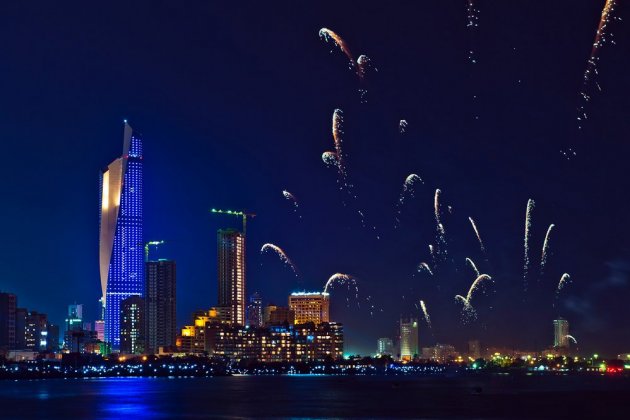 Al-Hamra Skyscraper
The Al Hamra skyscraper is a unique building that thrills not only ordinary people but also professional architects. Inside it, there are many attractions for tourists and locals, ranging from restaurants and boutiques to cinemas and fitness centers. Part of this 77-story structure is office space. If you are looking for what to see in Kuwait and want to experience the world of advanced technology and enjoy stunning views, this tower is the perfect choice.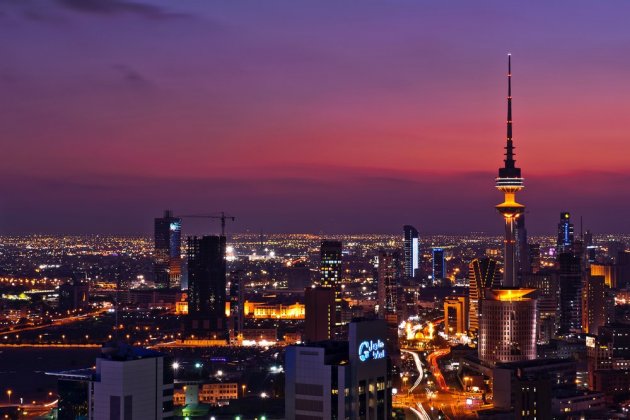 Television tower
The El Kuwait TV Tower is another iconic structure, almost four hundred meters high, that cannot go unnoticed by those who love panoramic views. Its ceramic tile exterior and unusual design make it one of Kuwait's most notable landmarks, and the presence of restaurants and elevators with transparent walls ensures a steady increase in the number of visitors.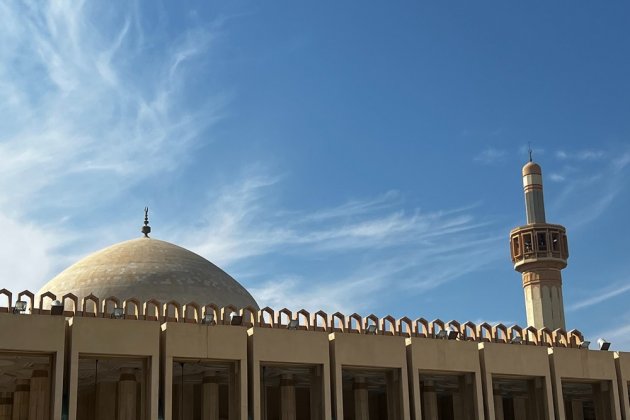 Grand Mosque
The Grand Mosque is an impressive temple in size and grandeur, where architects have sought to reflect national cultural traditions using 21st century materials and technology. Following certain rules regarding dress and behavior, visitors can explore the interior of the mosque and then head to the adjacent park to enjoy the outdoors.
Thank you for your message!
We will contact you as soon as possible.
Kind regards,
Visa-Navigator.com team