Thailand
Explore captivating Thailand: Rich culture, pristine beaches, vibrant cities. Plan your adventure today for an unforgettable experience
Do you want to visit Thailand?
Thailand, located in Southeast Asia, delights with its spectacular tropical beaches, magnificent royal palaces, impressive ruins and exquisite Buddhist temples. In the capital, Bangkok, residential neighborhoods and historic temples, including Wat Arun, Wat Pho and the Temple of the Emerald Buddha (Wat Phrakeu), are nestled against a backdrop of modern skyscrapers. Wonderful beach resorts spread out around the city, including lively Pattaya and sophisticated Hua Hin.
Thailand is a land of fantastic contrasts and rich history, where every traveler will find something unique. The many interesting places to visit guarantee an unforgettable experience. From lush rainforests to historic temples and magical beaches, Thailand invites you on an exciting adventure. Below we've written about what's worth visiting in Thailand.
What to see for tourists in Thailand: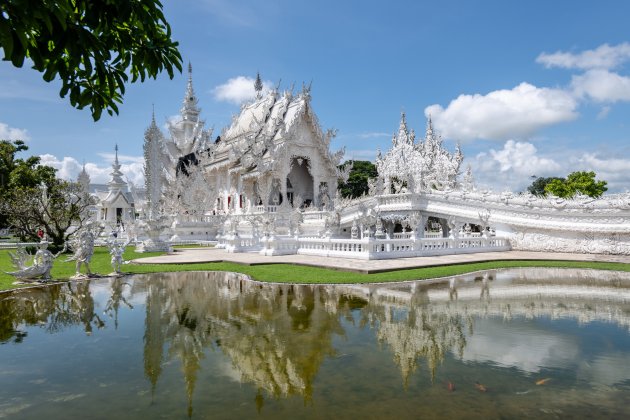 Chiang Rai
Plan a tour to see Chiang Rai, the most extraordinary Buddhist structure in the north of the country. This stunning Thai temple, which began in 1997, is still under construction on the grounds today. Its creation is being funded by artist Chalermchai Kositpipat, who has withdrawn financial support from sponsors to keep the project intact. The temple and sculptures are decorated with pieces of mirrors and give an impression of marble luxury. The road leading to the entrance is called "the path from hell to heaven" as it is a sculpted walkway with Narak hands extended from the ground and guards and demons guarding the way.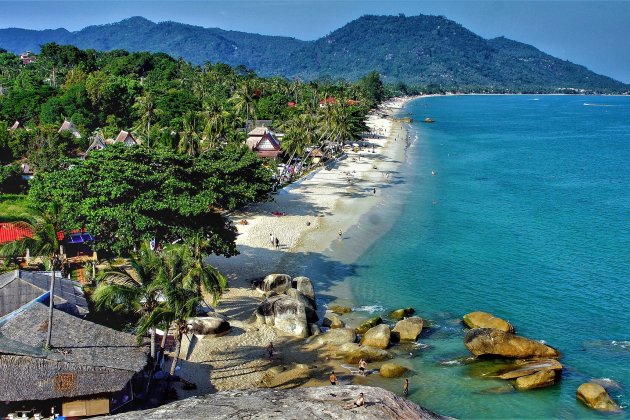 Samui Island
If you are still undecided about which cities to visit in Thailand, head to Koh Samui. For beach lovers, the island of Samui in the Gulf of Thailand offers incredible views. This island remained isolated and had little contact with the mainland until the early 20th century, allowing nature to remain in its pristine state. Samui is famous for its white-sand beaches, picturesque waterfalls and azure sea. On the eastern part of the island there are beaches with lively nightlife and developed infrastructure, while on the northern coast you will find cozy places for family vacations. The southern part of the island is covered with greenery and offers beaches for those who prefer a quiet vacation.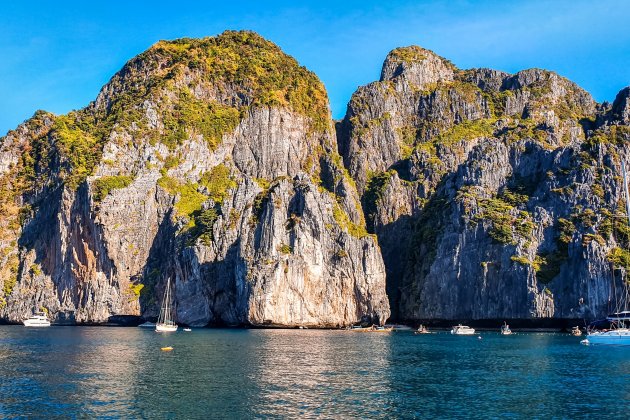 Phi Phi Phi Islands
For those who love sea excursions, not far from Phuket is the Phi Phi group of islands in the Andaman Sea. The most famous one is Phi Phi Phi Don, where you will find organized infrastructure, hotels, restaurants and various tourist facilities. This island is divided into different sections with different atmospheres. Young people prefer Loh Dalum Beach with its nightclubs and beach discos, while Long Beach attracts couples and those who appreciate a quiet vacation. Phi Phi Phi Lei is famous for its wildlife and was the filming location for the movie The Beach. Diving and snorkeling are available here.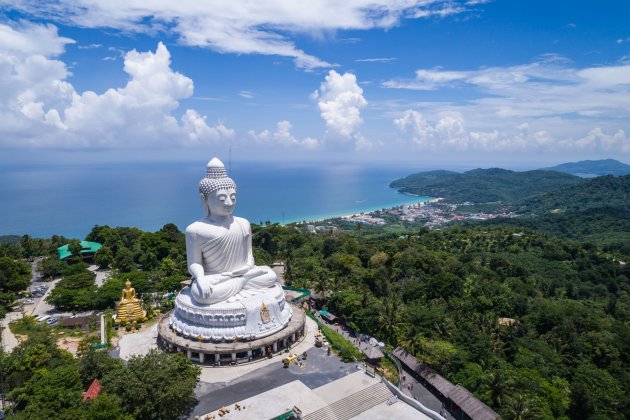 Big Buddha
The Big Buddha statue, Phuket's main attraction, is a must-see. Carved out of white marble, it was built in honor of the King of Thailand. Its construction began in 2002 and continues until today. The statue is set 400 meters above sea level and reaches a height of 45 meters. A concrete road through the jungle leads here. There is also a temple and observation decks on the site, offering stunning views of the surrounding landscape.
Thank you for your message!
We will contact you as soon as possible.
Kind regards,
Visa-Navigator.com team