Mozambique
Beautiful landscapes, exciting adventures and a warm welcome from the locals are all waiting for you in Mozambique!
What to see in Mozambique
Mozambique is an amazing African country that attracts travelers with its gorgeous beaches, rich history and culture. It is a top destination for any tourist, standing high on the list of popular destinations.
This country is located in the southeast of the African continent. In the north, it is washed by the waters of the Indian Ocean. Here you can see amazing sights that you will remember for many years.
Mozambique is famous for its picturesque landscape, national parks with unique flora and fauna. One day in this country can be a real adventure, full of interesting impressions and bright moments for your photo card.
Mozambique's culture is a true mosaic character, where each element becomes key to explore the unique heritage. Muslim mosques, Catholic churches, ancient forts of the colonizers - each of these places is an interesting point on the map of this amazing country.
The country has a huge tourist potential - long beaches, coral reefs, reserves with wild animals. Agriculture, mining industry, tourism are of interest for investors. Mozambique is dynamically developing and is open for cooperation. Come and appreciate the beauty of this unique country!
Popular Cities in Mozambique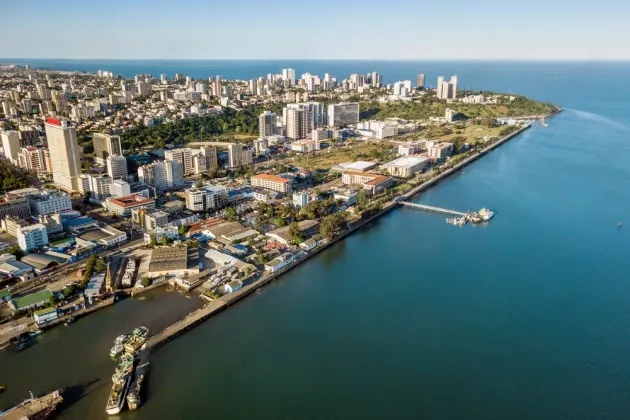 Maputo
Maputo is the capital and largest city of Mozambique, located on the shores of the Indian Ocean. This city, with its diverse cultural influences and unique flavor, attracts tourists and explorers from all over the world.
One of the features of Maputo is its architectural heritage, represented by both modern buildings and ancient structures that testify to the influence of the Portuguese colonial era. Interestingly, the city is imbued with an atmosphere of history, epitomized in buildings such as the Cathedral of Nossa Senhora de Consegliação and Fort São Sebastião.
Maputo is also famous for its rich music and art scene. Here you can enjoy African rhythms, dance and the vibrant colors of local artists. The city comes alive in the streets, especially in neighborhoods where locals gather in markets and cafes.
Maputo is thus a unique blend of history, culture, art and development opportunities, making it an exciting destination for those seeking to immerse themselves in an authentic Mozambique experience.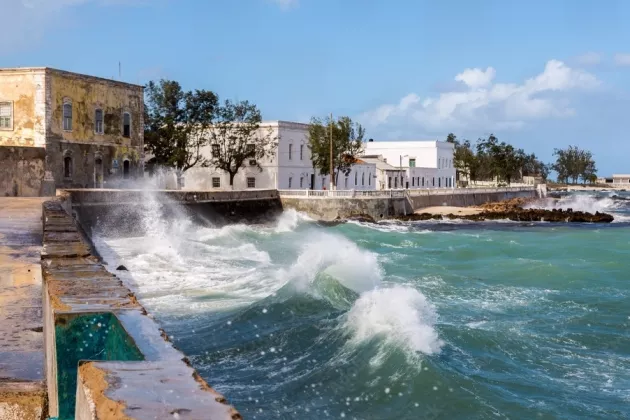 Nampula
Nampula is a city in northern Mozambique and is one of the major economic and cultural centers of the region. The city is known for its extensive markets where locals sell a variety of goods ranging from fresh produce to handicrafts.
Nampula is famous for its historical and cultural attractions, including the St. Sebastian Cathedral and the iconic Sheikh Amri bin Omar Mausoleum. These architectural masterpieces are a reflection of the diversity of religious influences in the region. Munisipalito Market is the place to immerse yourself in the local atmosphere, sample traditional dishes and purchase unique souvenirs.
With its cultural heritage, economic vitality and the hospitality of the locals, Nampula is a unique place to immerse yourself in the Mozambican way of life and is an interesting destination for those looking for an authentic experience in the northern part of the country.
What to visit in Mozambique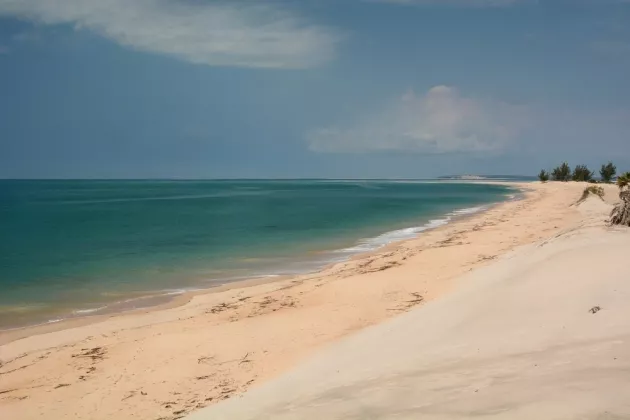 Bazaruto Island
The pearl of the Bazaruto Archipelago in Mozambique, which is a paradise in the middle of the Indian Ocean. The island is famous for its white, soft beaches stretching along the emerald waters of the ocean. These secluded beaches create the perfect place for romantic walks and relaxing under palm trees. Coral reefs provide unique snorkeling and diving opportunities where you can encounter colorful tropical fish and other marine treasures. Several luxury resorts on the island provide guests with a high level of service, making vacations a unique and luxurious experience. Bazaruto Island is not just a tourist destination, but a unique place where luxury, nature and underwater magic combine to provide the perfect setting for relaxation and adventure.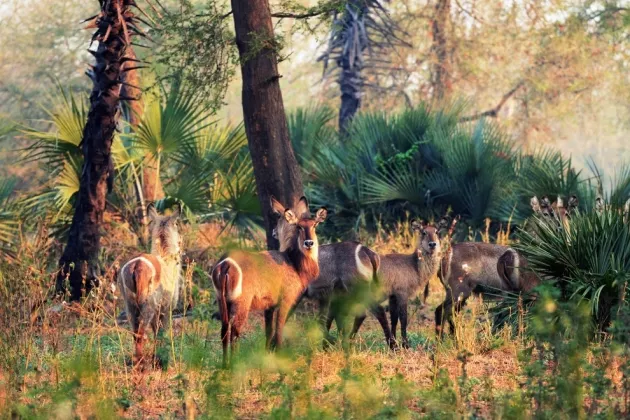 Gorgojo Park
The park is a natural gem in the heart of Mozambique, attracting tourists with its unique biodiversity and natural beauty. The park is famous for its diversity of plant and animal species. It is home to elephants, lions, giraffes, buffalo, antelope and many other wildlife species. The diverse ecosystems include savannahs, forests, water pools and floodplains.
The park is a birdwatching paradise. More than 500 species of birds inhabit these areas Gorgožo Park is a place where wildlife is restored and becomes a center for scientific research, education and eco-tourism.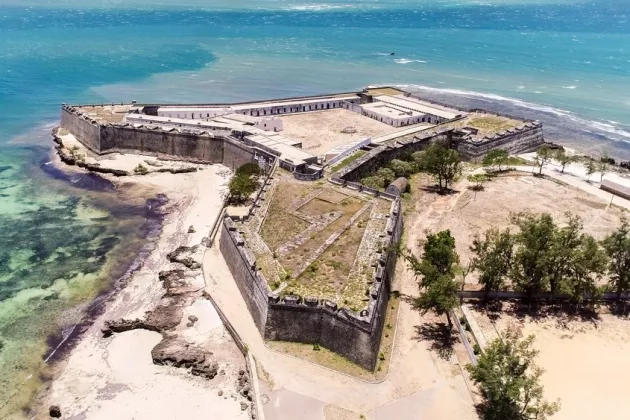 Ilha de Mozambique Island
Also known as Mozambique Island, is a historical gem located off the northern coast of Mozambique. This unique island attracts tourists with its colonial heritage, culture and beautiful scenery. The colonial architecture of the island reflects the influence of the Portuguese, Arabs and other European nations. The old churches, forts and houses with carved doors create an atmosphere as if time has slowed down here. One of the island's main attractions is the museum, which provides a fascinating glimpse into the history and culture of the region. A visit to Ilha de Mozambique Island is not only a trip back in time, but also an opportunity to immerse yourself in the richness of the local culture and enjoy the beauty of the coastal scenery of this amazing island.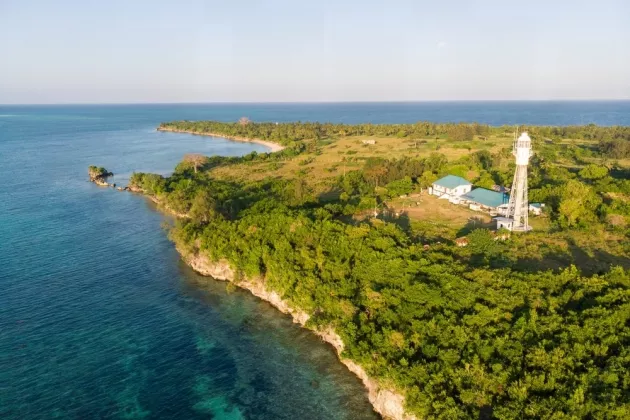 Pemba Beach
Is a secluded and beautiful coastal retreat in northern Mozambique, offering visitors the perfect combination of luxury and natural beauty. Pemba Beach is known for its white sandy beaches stretching along the azure waters of the Indian Ocean. These beaches provide the perfect setting for romantic walks, sunbathing and water activities. The waters off Pemba Beach are warm and clear, making it ideal for swimming, bathing and water sports. Snorkeling and diving allow guests to enjoy the beauty of the underwater world. Pemba Beach offers a unique balance between luxury and nature, making it an attractive destination for those seeking privacy, beautiful scenery and first-class oceanfront service.
Interesting facts about Mozambique:
The Strait of Mozambique is the longest strait in the world, with a length of about 1,760 kilometers.
Mozambique is home to Africa's largest hydroelectric power plant, Cahora-Basa, with a capacity of 2,075 MW.
Mozambique is one of the largest peanut producers in the world.
Mozambique has the Limpopo National Park, which is home to many species of animals including crocodiles, rhinos and giraffes.
Mozambique is one of the few nations in the world where the national anthem is written in the Shona language.
Mozambique is one of the largest producers of ruby in the world.
Mozambique gained independence from Portugal in 1975.
Mozambique has the island of Mozambique, which was a colony of Portugal and is a national cultural heritage.
Portuguese is spoken in Mozambique as well as many local languages such as Shona, Tsonga and Macua.
Thank you for your message!
We will contact you as soon as possible.
Kind regards,
Visa-Navigator.com team
Was the page helpful to you?
0
0
Found an error? Let us know
Leave a comment
Thank you, your feedback is important for us!
An error occurred