Cuba
Cuba is an exotic and unique country in the Caribbean Sea! Attracts many foreign visitors with its beautiful beaches, colonial cities and rich culture.
What to see in Cuba?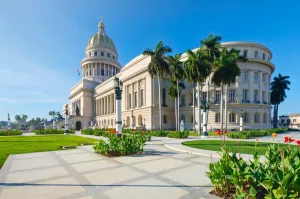 Cuba is an island country located between South America and North America. Cuba is the most populous country in the Caribbean. The capital of Cuba is Havana, a picturesque port city that retains the atmosphere of old Havana with its colorful buildings and narrow streets.
The country is famous for its beautiful beaches, historic cities and great culture. Cuba is also known for its political history, especially in relation to the Cuban Revolution and the reign of Fidel Castro.
Tourist infrastructure in Cuba is well developed, there are many hotels of different categories, restaurants, stores and entertainment complexes. The local population is friendly and hospitable, and is always ready to help tourists.
Before traveling to Cuba, be sure to check visa requirements and other necessary documentation. Also note that the local currency is the Cuban peso and international credit cards are not always accepted, so it is recommended to have cash with you.
What to visit in Cuba?
When visiting Cuba, you should definitely visit attractions such as the Museum of the Revolution, where you can learn about the history of the country and the Cuban Revolution, as well as walk around the historic center of Havana, which is a UNESCO World Heritage Site.
Cuba is also famous for its beautiful beaches and crystal clear waters of the Caribbean Sea. Popular resorts such as Varadero, Hardesias, and Cayo Coco offer a wide range of hotels, restaurants, and various water activities.
Cuban culture is rich and diverse. Music and dance play an important role here, and you won't be able to resist salsa and rumba. Don't miss the opportunity to visit one of the many clubs and immerse yourself in the atmosphere of a real Cuban fiesta.
Interesting Cities in Cuba
Cuba is a country with many interesting cities, each with its own unique features and attractions. Here are some of Cuba's main cities: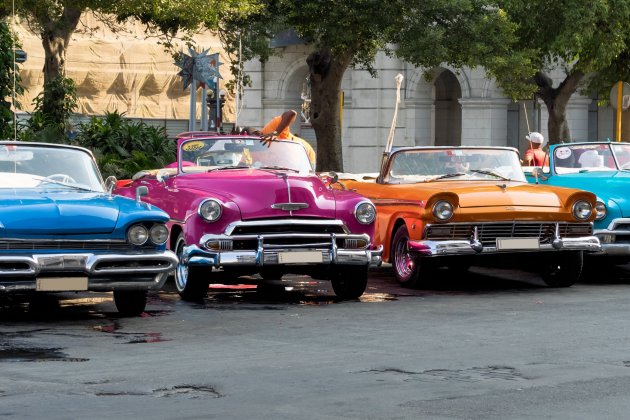 Havana
The capital of Cuba and the largest city in the country. Known for its colonial architecture, beautiful waterfronts, live music scene and historical sites such as Morro Cabañas Fortress, Plaza de la Catedral and Obispo Street.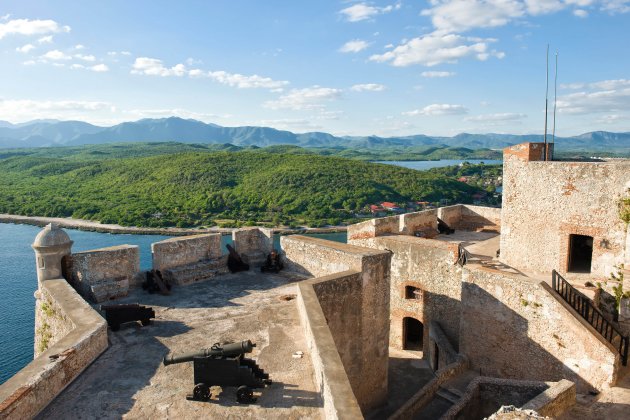 Santiago de Cuba
Cuba's second largest city and the country's Christmas capital. Known for its rich history and musical culture, as well as the Plaza Antonio Maceo, the Jose Marti Mausoleum and the Morro Fortress.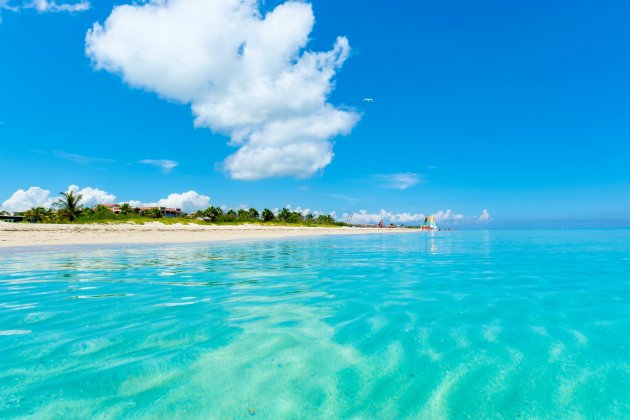 Varadero
By far the most famous resort city in Cuba. It has beautiful sandy beaches and luxurious resort hotels offering a variety of water activities.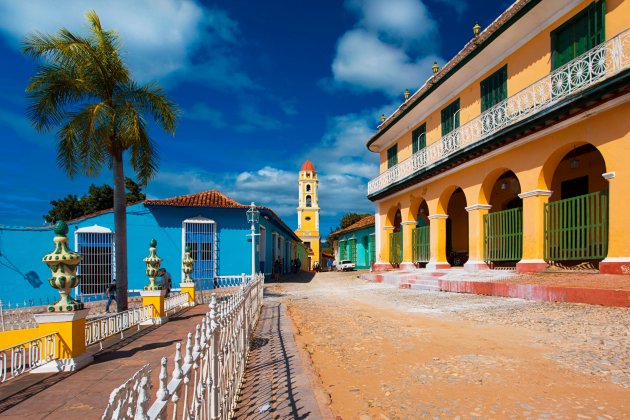 Trinidad
A historic city inscribed on the UNESCO World Heritage List. Its stone slab streets, colorful colonial buildings and picturesque squares make it one of the most beautiful cities in Cuba. Here you will find Plaza Mayor, the Church of Santa Maria del Mar.
Architectural sights of Cuba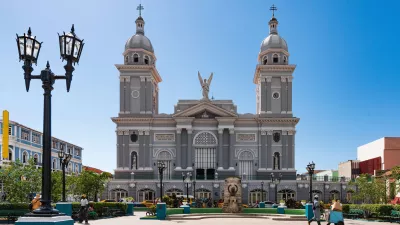 Cuba is famous for its unique and diverse architecture that attracts many tourists. Here are some of Cuba's most famous architectural landmarks:
Havana Cathedral
Cuba's main Catholic church, located in Old Havana. The construction of the cathedral began in 1748 and continued for several centuries. The building is an important landmark and is an example of the Cuban Baroque style.
Freedom Square in Old Havana
The historic plaza that houses the Cathedral Plaza Mayor, one of Havana's important sacral historic buildings. The building was built in the Cuban Baroque style and its facade stands out for its beauty and uniqueness.
National History Park
Located near Santiago de Cuba, this park offers vast areas for walking, magnificent views and important historical monuments such as the Castillo del Morro fortress.
Five-story buildings in Camagüey
The city of Camagüey is known for its unique architecture called "five-story buildings". These buildings, built in the 19th century, have a specific architecture with wooden balconies and beautiful facades.
Palace and Park Complex in Santiago de Cuba
This complex consists of several palaces built in different architectural styles including English, Spanish and Chinese. The most famous of these is the Palace of Justice, which is an important historical monument.
Romanian Valley
A historic valley known for its ruins of sugar mills and monuments from the slavery period. Here you will also find a museum dedicated to the history of sugar production on the island.
Natural attractions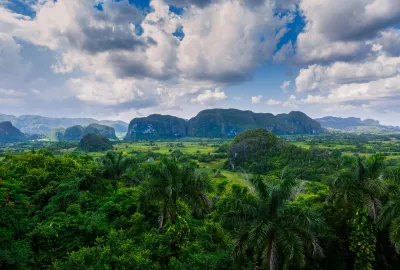 Cuba, in addition to its rich history and cultural heritage, also offers magnificent natural attractions. Here are some of the most remarkable natural places, in Cuba:
Mount Guarda
The highest mountain in Cuba, located in the Turquino National Park. Climbing the mountain offers stunning views and a unique experience.
Ciera del Rosario Biosphere Reserve
A large natural reserve that is part of UNESCO's Man and the Biosphere program. Here you will find dense forests, beautiful waterfalls, caves and many different species of plants and animals.
Vinales Natural Park
A beautiful natural park known for its "Mighty Mountains", which are the symbol of Cuba. Here you will find green valleys, unique rock formations (mogotes), tobacco plantations and caves.
Jardines de la Reina Barrier Reef
One of the great diving sites in Cuba. Here you will find a huge variety of coral reefs, fish and other marine creatures.
El Nico Waterfall
A beautiful waterfall located in the Sierra de Escuambre Canyon, near the town of Chiauno. It is a great place for walks and picnics surrounded by amazing nature.
Central Valley
Located near the town of Trinidad, this historic valley is known for its sugar plantations and ruins of houses associated with the slavery period in Cuba. Here you will also find a museum dedicated to the history of sugar production.
This is just a small overview of what you can visit in Cuba. The country is so rich in culture, nature and history that it all depends on your interests and preferences. Regardless of the place you choose, Cuba promises to be a delightful and unforgettable trip!
Why contact Visa-Navigator.com?
If you are planning a trip to Cuba, one of the important aspects is visa processing. Contacting an accredited visa agency, Visa-Navigator.com, may be the best solution to successfully complete the paperwork without hassle and stress. A team of professionals will help you through the entire process, from preparing the necessary documents to filling out the forms and resolving any issues that may arise. The main objective of our agency is to provide simplified visa processing for you and guarantee successful authorization for travel to Cuba.
Thank you for your message!
We will contact you as soon as possible.
Kind regards,
Visa-Navigator.com team
Was the page helpful to you?
0
0
Found an error? Let us know
Leave a comment
Thank you, your feedback is important for us!
An error occurred