Mali
Come and explore this amazing country with its rich history and beautiful nature!
What to see in Mali
Mali, located in West Africa, is rich in culture and natural resources. This country impresses with its natural beauty, including majestic cliffs and vast deserts, as well as its rich history and ancient Dogon culture.
One of the main attractions of Mali is trekking, which allows tourists to explore the beautiful scenery and meet the local people. Mali is also known for its cultural events such as festivals and traditional musical performances, including the famous Desert Festival in Essakane.
Investment opportunities in Mali also stand at a high level, especially in the areas of agriculture, energy and natural resource extraction. The country is actively working to improve the investment climate and provides support for foreign investors.
Business in Mali has potential, and a variety of sectors including agriculture, tourism and mining provide opportunities for entrepreneurs. Mali is committed to developing its economic sector and creating a business-friendly environment.
Thus, Mali combines cultural richness and natural beauty, making it one of the top destinations for tourists. The country also offers good investment and business opportunities, making it attractive to both travelers and investors.
Popular Cities in Mali: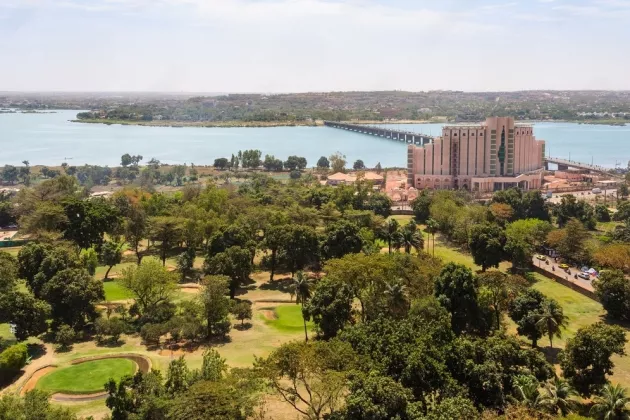 Bamako
The city of Bamako is the capital and largest city of Mali, located in West Africa. With a population approaching 2.5 million people, it is one of the largest cities in West Africa. Bamako is located on the banks of the Niger River and serves as an important center for this part of the continent.
This city is rich in history and culture. It serves as the capital of Mali and is home to government offices and cultural centers. Bamako is also famous for its markets where you can discover a variety of goods, from handicrafts to food. In addition to its role as an administrative and cultural center, Bamako is also an important economic hub for Mali.
The city offers many attractions and events for tourists, including local markets, museums and traditional musical performances. A visit to Bamako provides an opportunity to immerse yourself in African culture and learn more about Mali's rich history.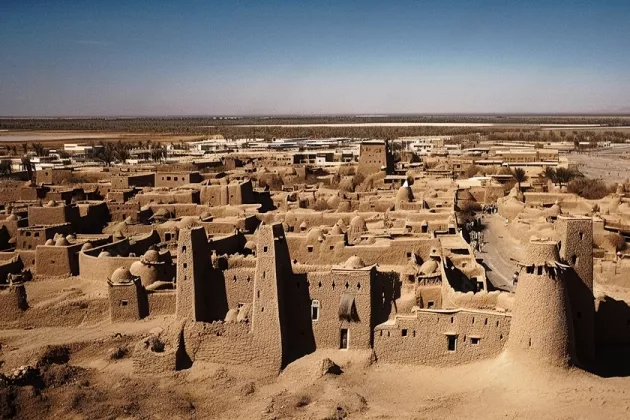 Timbuktu
The city of Timbuktu, also known as Tombouctou, is located in Mali and is a witness to a magnificent past. This city is located on the edge of the Sahara, near the Niger River. Timbuktu is known for its rich history and cultural heritage.
In 1988, Timbuktu was listed as a UNESCO World Heritage Site, emphasizing its importance in world history and culture. The city served as an important trading and educational center during the Middle Ages and was famous for its universities and libraries.
Timbuktu is also famous for its unique architecture, including earthen buildings that reflect the traditional style of African architecture. The city is a popular tourist destination where tourists can see the art and culture of Mali.
This city is also the administrative center of the Tombouctou region and serves as the capital of the Azawad State. Timbuktu remains one of the most interesting historical and cultural sites in Mali and Africa as a whole
What to visit in Mali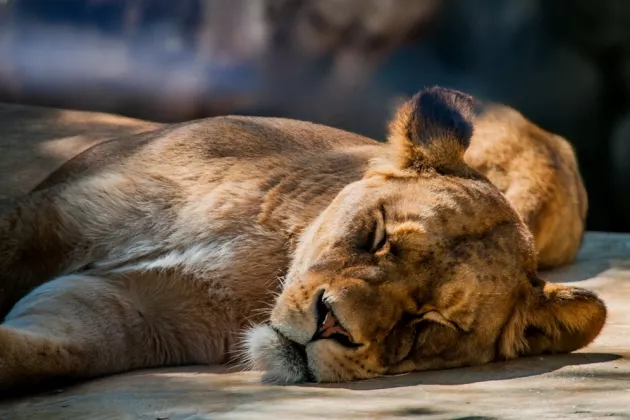 Baule National Park
Baule National Park is an impressive attraction and one of the top places in the country. This unique park is a true oasis in the midst of a lifeless desert, located just one hundred and thirty kilometers from the city of Bamako. It attracts tourists with its variety of wildlife including lions, giraffes, wild bulls and hippos. The park was established in 1954 and today covers a total area of 350 thousand hectares. However, Baule Park is not only known for its fauna, but is also the site of significant archaeological sites from the Paleolithic era. This further attracts the attention of tourists interested in history. Baule National Park is listed and protected as a UNESCO World Cultural Heritage Site.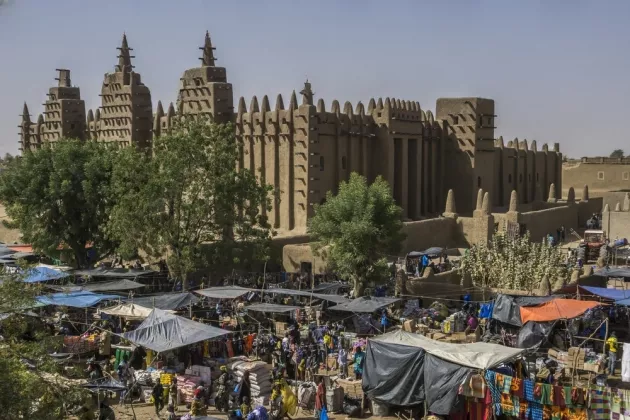 Jenne Mosque
The Great Mosque of Djenné, located in Djenné, Mali, is one of the most impressive historical and religious structures in West Africa. The mosque was built in the 13th century and has served as an important religious and cultural symbol ever since. It has been listed as a UNESCO World Heritage Site. The mosque is designed in the African style using fired clay. Its architecture incorporates unique decorative elements including protruding towers and domes. It has three main towers as well as numerous sculptural elements and graceful ornaments. The Jenneh Mosque is one of the most important places of worship for Muslims in the region. There is an annual pilgrimage to this holy site and the mosque plays a significant religious role. .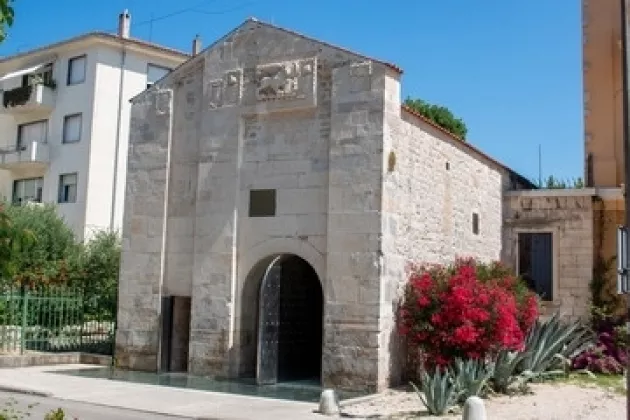 National Museum in Bamako
The National Museum in Bamako is an amazing place that occupies a prominent position among the world's attractions. In its exhibition halls, tourists can enjoy a unique collection of local art, see tapestries, impressive ritual masks and objects related to funeral rites, as well as weapons that have armed various tribes for centuries.
The museum has more than 6,000 exhibits, including many unique items that have been preserved as one-of-a-kind. A visit to this museum is a great way to spend an interesting day, learn more about the country's cultural heritage and take photos at popular exhibits.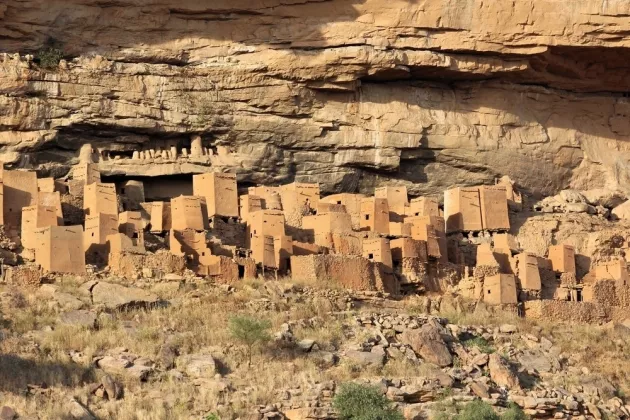 Dogon lands
The Dogon lands are a unique place that is deservedly considered one of the main attractions in Mali. Researchers believe that the Dogon were the first inhabitants of the Niger River valley. For centuries, the main occupation of this tribe was farming, but it has its own specificity and does not bring enough income. Many tourists come to Mali to see with their own eyes the daily life of modern representatives of the Dogon tribe. They are interested in their customs, culture and traditions. When you visit this unique place, you can see amazing landscapes, meet the locals and immerse yourself in the atmosphere of ancient culture. It is a place worth visiting in Mali and will leave a vivid impression of the country and its cultural heritage.
Interesting facts about Mali:
Mali became independent from France on September 22, 1960.
Television broadcasting in Mali did not begin until 1983.
Interestingly, Mali has no access to the sea.
The longest river in the state is the Niger, and the highest point is Hombori Tondo (1155 meters).
Approximately 80% of Mali's working population is engaged in agriculture and fishing.
About 65% of Mali's territory is covered by deserts and semi-deserts.
Mali is considered the largest exporter of cotton in the region and is the third largest gold producer in Africa.
The country produces about 50 tons of gold annually, which accounts for 20% of the country's GDP.
Nearly half of Mali's population is under the age of 15.
Religiously, Malians belong to Sunni Islam and Muslims make up 94% of the country's population.
Thank you for your message!
We will contact you as soon as possible.
Kind regards,
Visa-Navigator.com team
Was the page helpful to you?
0
0
Found an error? Let us know
Leave a comment
Thank you, your feedback is important for us!
An error occurred