Mongolia
Visit Mongolia, an amazing country with a rich cultural heritage and unique landscapes. Experience the spirit of ancient times as you travel the vast steppes and meet Mongolian nomads. Explore amazing mountain ranges and deserts and immerse yourself in the world of traditional Mongolian music, dance and culture.
What to see in Mongolia?
Mongolia, despite not being a leading tourist destination, promises travelers an impressive and memorable vacation. Tourism opportunities include nature tours, outdoor activities and sightseeing tours. This country was formerly the center of a great empire stretching from Korea to Poland. Many interesting historical sites have been preserved since ancient times, and some inhabitants continue to live according to the ancient norms of nomadic life. In addition, Mongolia impresses with its national parks and natural attractions, where many photos can be taken.
Do you dream to visit Mongolia? Get your visa with us and go on an unforgettable journey!
apply for a visa
What to visit in Mongolia?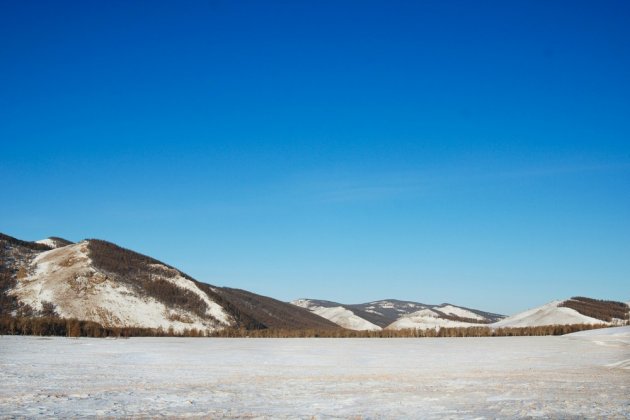 Gorkha-Terelj National Park
To the north of Ulaanbaatar, the ranges of the Hantei plateau rise majestically. Mountain rivers and streams descend from their heights in torrential streams. A taiga landscape awaits travelers in the south of the plateau. The national park has a well-developed tourist infrastructure: you can stay in a hotel built in the form of a yurt, taste local dishes in various restaurants and cafes, and buy souvenirs. The park offers hiking and horseback riding trails. Traveling along them, tourists are sure to see rocky remnants with the most unusual shapes and glacial lake Hagin-Khar.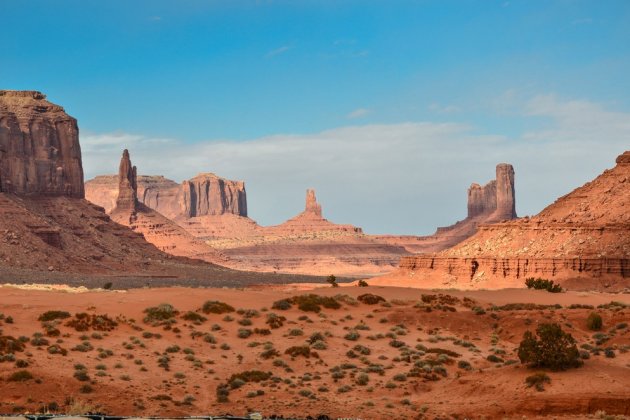 Gobi Desert
The Gobi is the most extensive desert on the Asian continent and the third largest on the planet. Its name, derived from a Mongolian word, translates as "a place without water". The harsh climate characterized by heat, lack of water and vegetation makes the Gobi uninhabitable. Camels are the most suitable means of transportation in this area. Most of the desert is uninhabited except for transient nomadic tribes and scientific expeditions. Search expeditions began to be deployed here before the Second World War and their purpose was mainly paleontological research. The Gobi is famous for its archaeological treasures, including a huge number of remains of ancient dinosaurs and other prehistoric animals. It is the site of the largest archaeological discovery in Europe and Asia, with remains of velociraptors, tarbosaurs, saurolophs, thalarurus and mastodons. But who knows what other secrets the Gobi harbors.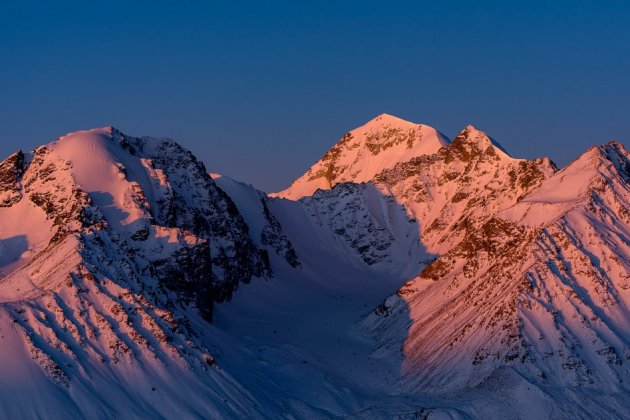 Altai-Tavan Bogd National Park
The national park, uniquely located on the border of Russia, China and Mongolia, boasts five mountain peaks rising over 4,000 meters above sea level, which serve as a barrier to Siberia and Xinjiang. It is home to the Altai sheep, mountain goats, snow leopards and nomadic tribes. The locals preserve the traditions of handicrafts, herding and hunting. Every May, they take their yurts across Dayan-Nuur Lake to reach the plain. This is the place where you can watch the famous eagle hunt. The park is actively engaged in ecotourism development, offering guests opportunities for mountain climbing, fishing and hunting, and rafting. In addition, there are mysterious petroglyphs and Turkic sculptures, which are one of the attractions of the park.
What can a tourist see in Ulaanbaatar?
Gandan is the largest Buddhist temple in Ulaanbaatar and the only monastery that continued to operate in socialist Mongolia from 1944 to 1990. At the beginning of the 20th century, the monastery was home to about 14,000 monks, but now only 150 remain. Gandan is home to Hambo Lama Choyjamts, leader of the Mongolian Buddhist Association, as well as the Buddhist University, where future lamas study history, philosophy, languages and medicine. Narantuul Market is the largest market in Mongolia. Here you can feel the national spirit, and on the tables you will find everything you can imagine: from satellite disks and small things to antiques and paleontological finds. Tourists come here for products made of cashmere - the wool of mountain goats - and souvenirs made of leather. And the residents of Buryatia come for fur coats, clothes and household appliances.
In 2008, at a distance of 50 kilometers from Ulan Bator, a monument to Genghis Khan was erected. According to legend, it was here that the great khan discovered a golden whip. The statue, which is 50 meters high (40 meters excluding the pedestal), has a possibility of climbing. From the observation platform located in the horse's head, a magnificent panoramic view of the Mongolian steppes opens up. There are plans to create a theme park around the monument, including yurts.
Gorkhi-Terelj National Park, located just an hour's drive east of the Mongolian capital, attracts many tourists. In the southern part of the national park, there are many tourist bases and cafes, paved trails for walking and easy hiking. Visitors can enjoy natural and man-made sights: Lake Hagin-Khar, rocks resembling a hare and a tortoise, dinosaur sculptures and the Aryaabal Buddhist temple.
Do you dream to visit Mongolia? Get your visa with us and go on an unforgettable journey!
apply for a visa
Thank you for your message!
We will contact you as soon as possible.
Kind regards,
Visa-Navigator.com team
Was the page helpful to you?
0
0
Found an error? Let us know
Leave a comment
Thank you, your feedback is important for us!
An error occurred