Oman
Oman is a place where modernity meets tradition, creating a unique atmosphere for travel and relaxation. Get ready to immerse yourself in the beauty of Oman's nature and history for an unforgettable experience.
What to see in Oman for a tourist?
Oman is a sultanate located in the southeast of the Arabian Peninsula. It borders Saudi Arabia, the UAE and Yemen. Oman is one of the oldest monarchies in human history, having existed for over 1000 years. The capital and largest city of Oman is Muscat.
Oman is a stable and safe country for tourism. Visitors can enjoy the beauty of nature, historical sights and unique culture of Oman. The country has always been known for its hospitality and rich history, and its people are known for their friendliness and openness to other cultures. The locals are proud of their traditions and regularly organize festivals and celebrations where you can experience Omani music, dance and cuisine.
Oman has a diverse and beautiful landscape. In the north of the country are the famous Hajar Mountains, where you can go mountaineering and mountain tourism. Oman also has beautiful beaches that attract tourists from all over the world, especially on the Musandam coast where you can go diving and snorkeling. Oman is also known for its historical sites, with impressive forts and ancient cities such as Gala and Nizwa.
What to visit in Oman?
Oman has several popular cities to visit when traveling to the country. Each of these cities offers its own unique attractions and recreational opportunities. You can choose the city that best suits your preferences and interests and enjoy the history, culture and beauty of Oman.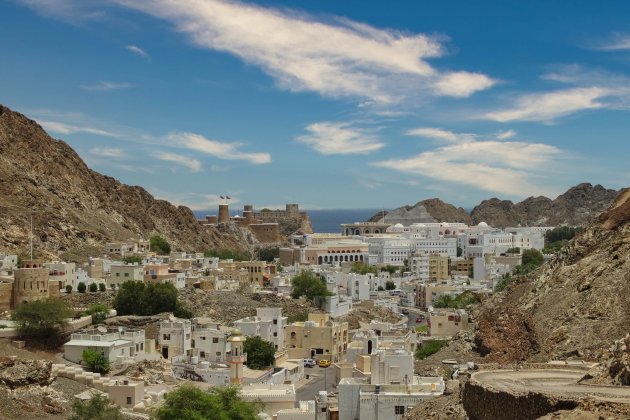 Muscat
Muscat is the capital of Oman and the most popular tourist city. Here you will find many historical and cultural attractions such as His Majesty the Sultan's Palace - the official residence of the Sultan of Oman, Sultan Qaboos Mosque - one of the largest mosques in the world, Al Alam Royal Palace - serves as the official reception palace and the Royal Opera House.
Muscat is also known for its beautiful beaches such as Kalba Beach, Matrah Beach and Chili Beach. The city offers many restaurants and shopping centers where you can experience the Omani culture. In the city, you can visit the local Mutrah market, one of the most popular markets where you can buy a variety of goods, souvenirs, and textiles.
Muscat is an important political, economic and cultural center of Oman. It successfully combines modern infrastructures and preserved traditions, and that is why it is one of the main tourist destinations in the country.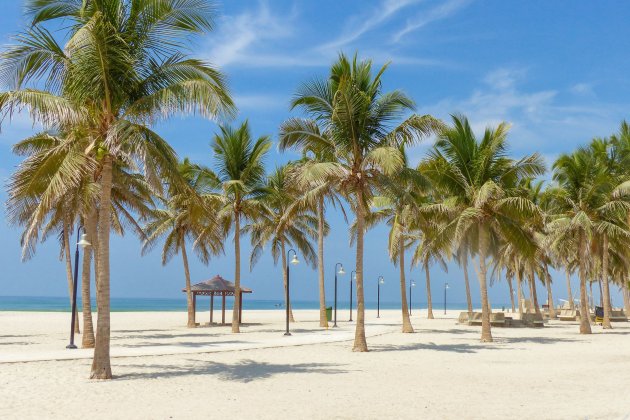 Salalah
Salalah is a city in the south of Oman, located on the coast of the Arabian Sea. It is famous for its unique climate, magnificent beaches and beautiful oasis landscapes where tourists can stroll and enjoy the tranquil atmosphere. Due to its natural beauty and tranquil atmosphere, Salalah is a popular resort town that attracts many tourists.
The sandy beaches of Al Marasi and Marbre are the most popular vacation spots where visitors can relax, swim and enjoy the stunning sea views.
Another interesting attraction in Salalah is the Al-Hisn Castle, which is located near the city. Here, tourists can learn more about the history of the region and see how people lived in the past.
The city is an important historical and cultural center of Oman. Salalah is famous for its celebrations and festivals that allow visitors to immerse themselves in Omani culture and traditions.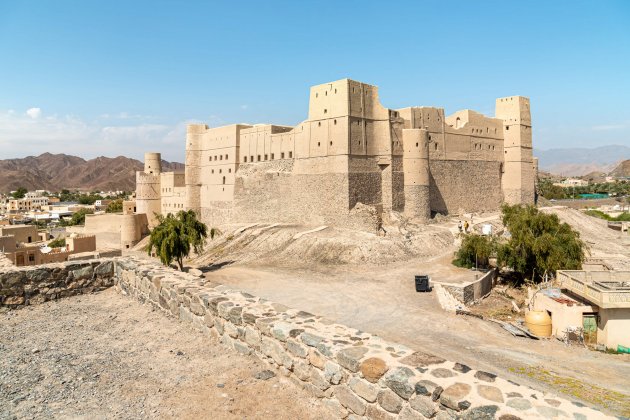 Bahla
The city of Bahla is located in the Ad Dakhiliya Governorate in the Sultanate of Oman. The main attraction of the city is its fortress, which was built in the 17th century. This fortress served as a place of defense against enemies and has an impressive architecture. It consists of numerous towers, walls and courtyards and is an interesting combination of Arabic and Persian styles.
The city of Bahla is also famous for its artisans. Here you can see craftsmen in ceramics who use traditional methods to create beautiful products. Around the city of Bahla are fertile oases where dried fruits such as dates and pomegranates are produced.
The city of Bahla has a rich cultural heritage and holds various festivals and events to preserve its history and traditions. Tourists can immerse themselves in the authentic Omani culture by visiting local markets and villages where they can buy traditional handicrafts and meet the local people.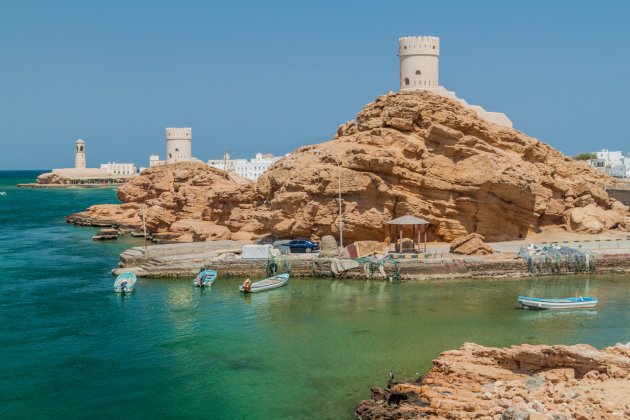 Sur
Sur is one of the oldest and historically significant cities in Oman, located on the east coast of Oman, in the Sharqiyah Governorate. The main attractions of the city are: Sur Fortress - was built in the 13th century and served as an important defense structure for the city. Today it is an open museum where visitors can learn about the history of Sur and its role in maritime trade; Harats are traditional residential buildings in Oman. In Sur, they are characterized by their unique architecture and rich decorative elements.
Sur is a famous fishing town and its fish market offers fresh seafood such as different types of fish, shrimp and octopus. This is a great opportunity to experience the local culture and customs.
Sur is also famous for its traditional dhau ships, which used to be used for commercial maritime trade. Nowadays, tourists are offered the opportunity to take a ride on these ships and see the city from the bay.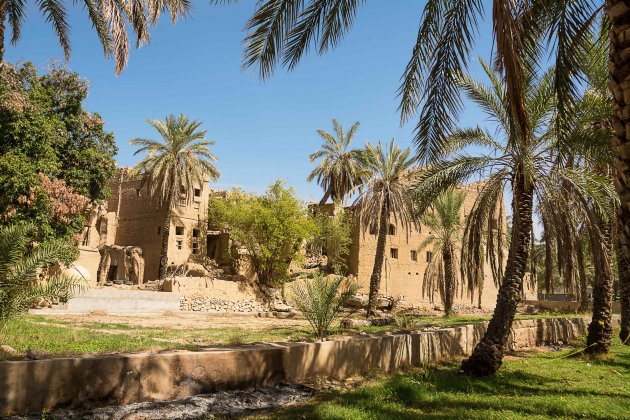 Al Hamra
Al Hamra is a city in Oman, located in Ad Dakhiliya Governorate, in the northwest of the country. The city is famous for its unique colonial architectural style and is one of the key tourist destinations in Oman.
The city's main attraction is its old urban area with its dense buildings and streets, where authentic architecture is still preserved. The buildings in Al Hamra are built of beige sandstone, creating a colorful and historic backdrop. In the old city, you can see an array of beautiful wooden doors, Arabic column arches and other decorative elements.
The town of al Hamra is home to the Jebel Sham mountain. It is the highest peak in Oman and offers stunning views of the surrounding landscape.
Al Hamra is a unique city where culture, history and nature come together. It offers visitors many museums and cultural centers where you can learn about the region's past and heritage through exhibitions, performances and interactive activities.
What are some other must-see attractions in Oman?
Wadi Shab
It is a beautiful oasis valley located in the east of Oman, in Eastern Hajar. Here you can see canyons, mountain streams and caves. The main attraction of Wadi Shab is the cave where you can enjoy amazing natural pools and waterfalls.
Musandam
It is a peninsula located in the north of Oman, separated from the main part of the country by the UAE territory. The main attractions of Musandam are: beautiful beaches with crystal clear water; Khor-Al-Ajar Bay; Musandam Pass - a popular place for bicycle and car rides; Hafat Valley - here you will find green fields, orchards and picturesque streams; as well as large hotels and resorts.
Wahiba
These are vast sand dunes located in central Oman, also known as Wahiba Sands. Here you can enjoy the desert scenery, watch sunsets and sunrises, and experience the authentic Omani way of life. Wahiba offers various activities for visitors: sand safari, camel rides, short camping, hiking.
Bandar Khairan
This is a beautiful village on the coast of Oman, famous for its traditional istakas ships. Here you can see and visit the shipyards and learn more about the traditional Omani shipbuilding industry.
Nizwa Castle
This fortress, located in the city of Nizwa, is one of the most famous and beautiful attractions in Oman. It was built in the 17th century and served as the residence of the rulers of Oman. Today, you can see a museum in the castle that displays artifacts and items related to the history and culture of Oman.
Wadi Dayqah Dam
This dam is one of the largest dams in Oman. It creates a reservoir, providing water for irrigation and domestic use. The site offers beautiful views of the lake and surrounding mountains and is a popular place for walks and picnics.
Petra Miran
It is an archaeological site located on the coast of Oman. Its stone tombs and ruins date back thousands of years and represent the historical and cultural heritage of Oman.
Travel tips - what to observe and what not to do in Oman
Tourists should follow the following rules when visiting Oman:
Observe decorum in dress. Failure to comply with the local dress code may be considered disrespectful to the local culture. Women should wear modest clothing that covers the shoulders and knees.
It is not allowed to participate in public demonstrations or political rallies, as this can be prosecuted.
The alcohol in public places is prohibited. Alcohol is allowed in licensed spots such as hotels and certain clubs.
It is forbidden to take photographs of military installations and members of the armed forces without prior authorization.
You may not smoke in public places or on the streets. Smoking is allowed only in designated areas.
It is unacceptable to disrespect other people's religions or shrines. Try to observe the religious customs and traditions of Oman.
Why apply for a visa with us?
Planning a trip to Oman? We offer you professional services in visa application. Our team of experienced professionals will assist you in preparing and submitting all the necessary documents to obtain a visa to Oman. We will provide you with information about visa requirements, as well as verify your documents to prevent possible errors or delays in the processing.
We guarantee you a high level of professionalism, reliability and confidentiality in all our services. We work with each client individually, taking into account their needs and preferences. Cooperating with us, you will get all the necessary resources in preparing and obtaining a visa to Oman.
Thank you for your message!
We will contact you as soon as possible.
Kind regards,
Visa-Navigator.com team
Was the page helpful to you?
0
0
Found an error? Let us know
Leave a comment
Thank you, your feedback is important for us!
An error occurred