Indonesia
Indonesia is a place where time stops and you enjoy the beauty of nature and the world around you
What to see in indonesia?
Indonesia is a nation located in the islands of the Malay Archipelago and in the west of the island of New Guinea. It is washed by the waters of the Pacific and Indian Oceans. Indonesia is the largest island nation in the world, consisting of more than 17,000 islands. Indonesia has a tropical climate with high humidity and constant temperatures throughout the year. This makes it an ideal destination for beach vacations and water sports. Indonesia is one of the most populous nations in the world.
It has a population of over 270 million people and is made up of many ethnic groups speaking different languages. There are many attractions in Indonesia that are worth visiting. Some of them include Borobudur Temple, one of the largest Buddhist temples in the world, located on the island of Java. Bali Island - Indonesia's most popular tourist island, known for its beautiful beaches, luxury resorts and cultural attractions. Komodo Island - here you can see the unique Komodo dragon lizards, which are the symbol of Indonesia. Gili Trawangan Island - small islands with crystal clear waters and beautiful coral reefs for snorkeling.
Indonesia is an amazing country that offers many vacation and travel opportunities. It is known for its beautiful beaches, coral reefs, volcanoes and national parks.
What are the places to visit in indonesia?
With its breathtaking landscapes, rich cultural heritage and diverse traditions, Indonesia presents itself to travelers from around the world as an extraordinary destination that captures the heart. From pristine beaches to lush jungles, from ancient temples to vibrant cities, this country offers an unrivaled variety of experiences for every adventurer. In this in-depth guide, we dive into Indonesia's most popular destinations, revealing the treasures that await those who seek to immerse themselves in the beauty and wonders of this Southeast Asian gem.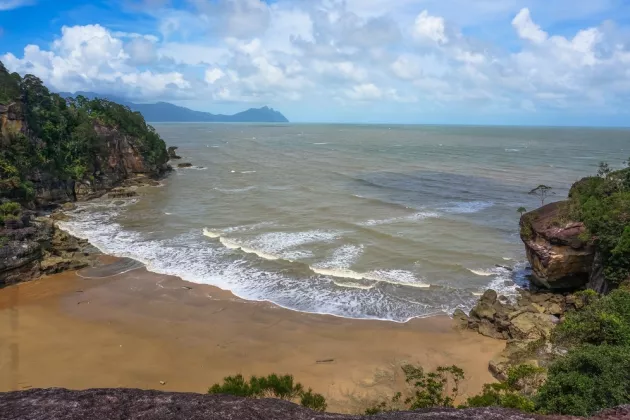 Bali: The Enchanting Island Paradise
Bali is perhaps the most iconic destination within Indonesia, renowned for its picturesque landscapes and vibrant culture. With its serene beaches, lush rice terraces, and ornate temples, Bali offers an exquisite blend of relaxation and exploration. The Ubud Monkey Forest presents an enchanting opportunity to witness macaques in their natural habitat, while the Uluwatu Temple perched atop a cliff provides breathtaking ocean vistas. Whether you're seeking surf-worthy waves, holistic wellness retreats, or Balinese dance performances, Bali has it all.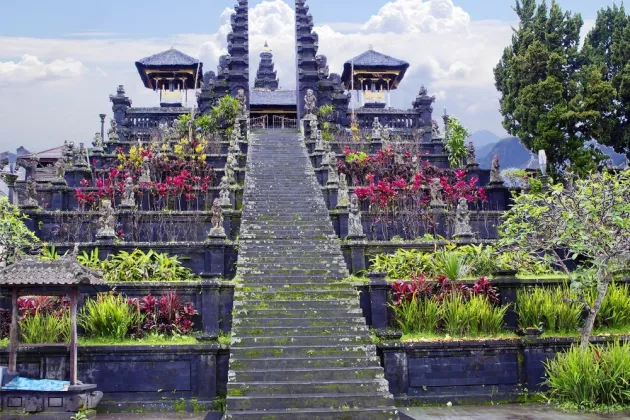 Jakarta: Where Tradition Meets Modernity
The capital city, Jakarta, pulsates with the energy of a bustling metropolis while preserving its cultural heritage. From towering skyscrapers to historical sites, the city harmoniously blends tradition and modernity. The National Monument (Monas) serves as a symbol of Indonesia's independence struggle, offering an observation deck with panoramic views. For a taste of local life, explore the Old Town (Kota Tua), where colonial buildings and street art coexist.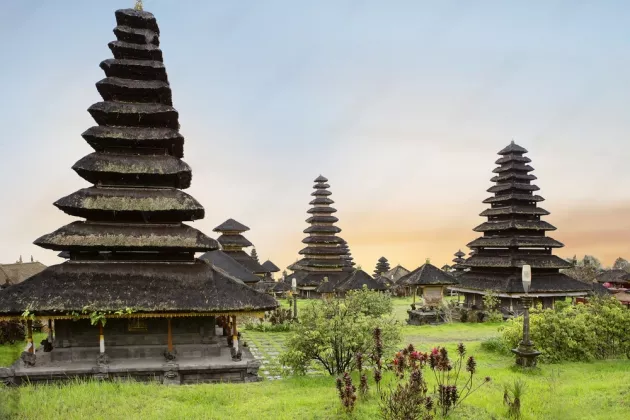 Yogyakarta: The Soul of Javanese Artistry
Yogyakarta, often lovingly referred to as "Jogja," is the heart of Javanese tradition and art. Home to the majestic Borobudur Temple, a UNESCO World Heritage Site, Jogja is a haven for history enthusiasts. The nearby Prambanan Temple showcases intricate Hindu architecture. With its vibrant street art scene, batik workshops, and traditional puppetry shows, Yogyakarta immerses visitors in the cultural tapestry of Indonesia.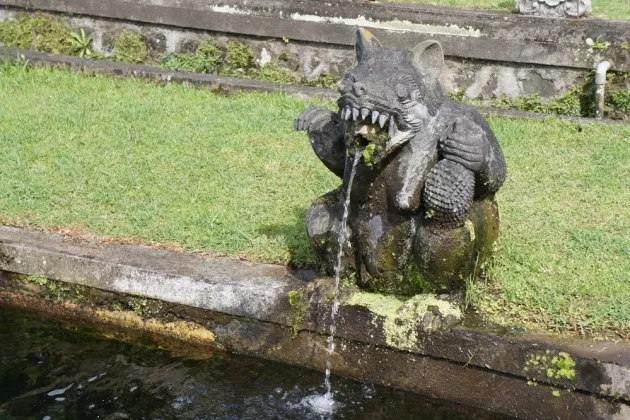 Komodo Island: Where Dragons Roam
For those with a penchant for the extraordinary, Komodo Island beckons with its unique inhabitants – the Komodo dragons. These awe-inspiring creatures, the world's largest lizards, roam freely in their natural habitat. A guided tour through Komodo National Park offers an unforgettable encounter with these prehistoric creatures and the island's breathtaking landscapes, including pink-hued beaches.
Here are some interesting facts about Indonesia:
- Indonesia consists of more than 17,000 islands, making it the largest archipelago in the world.
- The country has a rich culture and history reflected in its many temples and monuments.
- Indonesian cuisine is known for its variety and flavor. It offers a variety of dishes including noodles, fish dishes and fruits.
- Indonesia is home to many unique species of plants and animals, including Komodo dragons, which are the symbol of the country.
- Bali, one of Indonesia's islands, is famous for its beautiful beaches, luxury resorts and cultural attractions.
- Indonesia has a varied climate, from tropical on the coast to sub-equatorial inland.
- In Indonesia, you can find many national parks and nature reserves where you can enjoy unique nature and views.
- Indonesian temples, such as the Borobudur Temple on the island of Java, are important cultural and religious attractions.
- Indonesia offers many outdoor activities including snorkeling, surfing, hiking and climbing volcanoes.
Our services for Indonesia
Everything revolves around visas!
Indonesia is one of the largest island nations in the world. It consists of more than 17,000 islands and lies between Australia and Asia. The most famous islands for a relaxing vacation in Indonesia are Bali, Sumatra, Java and Lombok. During your vacation, you can explore magnificent temple complexes and tropical rainforests or relax on the many sandy beaches. But it's not just vacationers who are drawn to Indonesia, business travelers are also drawn to it. Are you planning a business trip, for example, to Jakarta? We can help you with a visa to Indonesia for any purpose.
Thank you for your message!
We will contact you as soon as possible.
Kind regards,
Visa-Navigator.com team
Qualified staff will process your visa correctly
We will handle your visa procurement for any country.