Jordan
Jordan is an incredible country with a rich history, beautiful nature and hospitable people!
What to see in Jordan?
Jordan is a place where ancient and modern experiences merge. Here you can explore the majestic ruins of Petra, a variety of natural wonders, from the Dead Sea to the Wadi Rum Desert, and enjoy the country's authentic culture and cuisine. Jordan is ready to welcome you with its open arms and plunge you into a unique experience you will never forget. So travel to Jordan and let this amazing country conquer your heart!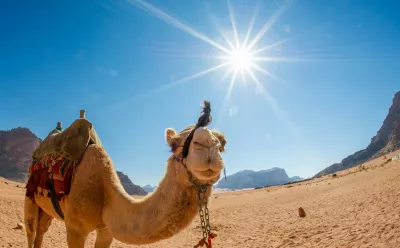 Visit Jordan
Jordan is a country located in the Middle East, on the shores of the Black Sea. It borders Israel to the west, Syria to the north, Iraq to the east and Saudi Arabia to the south. The capital of Jordan is Amman.
Jordan has a rich history and heritage that stretches back thousands of years. The country was home to various ancient civilizations including the Ammonites, Nabataeans, Romans and Umayyads. It has also served as a crossroads of cultures and trade routes between Asia, Africa and Europe.
Jordan is a constitutional monarchy where the king is the head of state. This country has a relatively stable political regime compared to some neighboring countries.
The weather in Jordan has a varied climate that depends on geographical location and altitude. Weather conditions can vary from year to year and can be unfavorable for traveling to some regions at certain times. It is advisable to check the weather forecast before traveling and make appropriate arrangements.
In terms of tourism, Jordan is an attractive tourist destination, offering many unique excursions and tours to explore its rich history, natural attractions and culture.
Jordan is a relatively safe country to travel to, and tourists can usually visit the country without any problems. But foreign nationals are required to have a visa to enter Jordan, except for citizens of certain countries for whom Jordan provides visa-free visit for a certain period of time. As the rules for entering Jordan are subject to change, it is advisable to contact the Jordanian Embassy in your country or contact us for up-to-date information on visa requirements before traveling.
What cities should tourists visit in Jordan?
Jordan has several popular cities that attract tourists with their rich history, culture and unique atmosphere. Each of these cities offers a distinctive experience and rich heritage. They are ideal for those who want to experience Jordan's history and culture, as well as enjoy its beauty and hospitality. Some of them are listed below: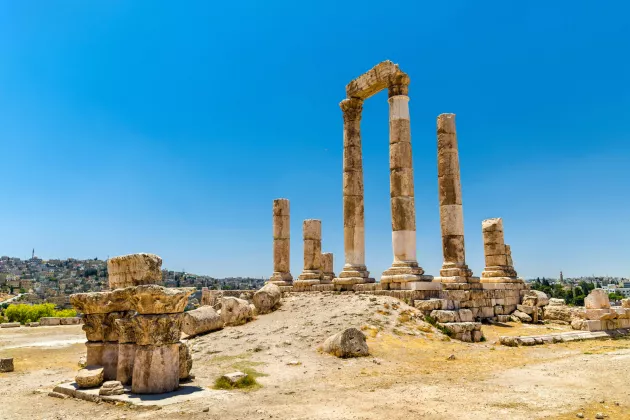 Amman
The capital of Jordan, is the largest city and the center of the country's business and cultural life. It is located in the hills between the mountains and offers visitors a mixture of modern and historical atmosphere. Here you can visit the Ancient Roman Amphitheater, the Citadel and numerous museums, as well as sample the local cuisine in a variety of restaurants and cafes.
Amman is a vibrant and dynamic city that offers visitors a unique blend of history, culture and modernity. One can spend a few days to explore all that this city has to offer.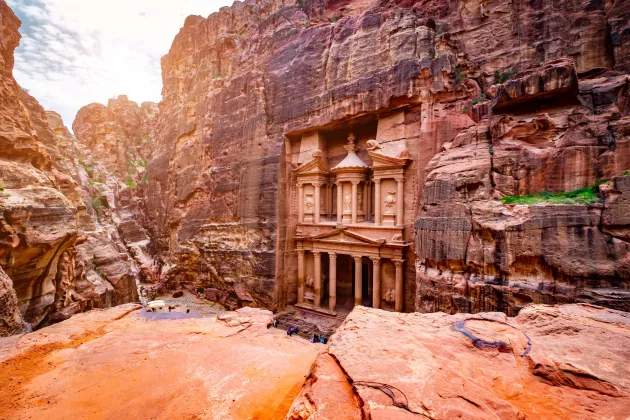 Petra
It is an ancient city in Jordan, famous for its rock-cut temples and buildings. Petra was founded in the 9th century BC and was the capital of the Nabataeans, an ancient Arab tribe. The city is located in a mountainous area and still preserves its architectural heritage.
One of Petra's most famous landmarks is Al-Hazn, also known as "The Treasure". It is a huge temple carved into the rock, which is awe-inspiring and fascinating with its unique architecture. You will also find many other temples, tombs and public buildings in Petra, all carved out of the rock and decorated with ancient carvings and sculptures.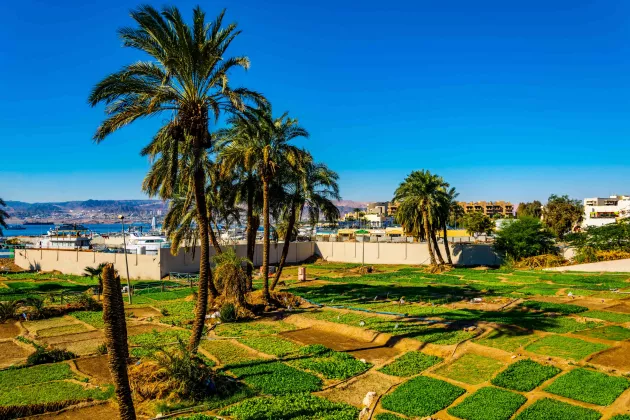 Aqaba
It is a city and port located in the southern part of Jordan, off the shores of the Red Sea. The city is known for its beautiful beaches, beautiful coral reefs and luxury resorts. Aqaba offers beautiful sandy beaches with crystal clear Red Sea water. Here you can relax in the sun, swim and sunbathe. The Red Sea is known for its colorful coral reefs and diverse marine life. In Aqaba, you can go diving or snorkeling to explore this amazing underwater realm.
Aqaba is a popular tourist city that attracts people from all over the world due to its beautiful nature, underwater world and relaxing atmosphere. It is the perfect place for relaxation and entertainment on the Red Sea coast.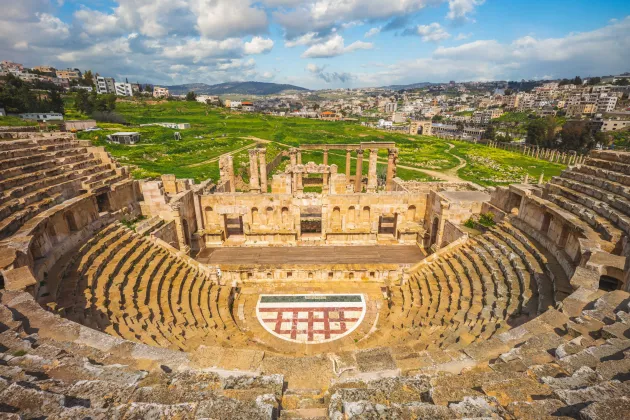 Jerash
Known as Gerapolis, it is an ancient Roman city located in northern Jordan, near the capital Amman. Jerash was founded in the 3rd century BC and long served as its important city in the Roman Empire. The city flourished until the 7th century, when it was destroyed by Arab conquest.
The ruins of Jerash are a marvelous mixture of Roman and Byzantine architecture. Jerash's most famous attraction is its Roman amphitheater, which can hold about 6,000 spectators. This amphitheater is located on a hill from where you can enjoy a beautiful view of the surrounding area.
A visit to Jerash allows you to immerse yourself in ancient history and enjoy the grandeur of Jordan's Roman heritage.
What else is a must-see in Jordan?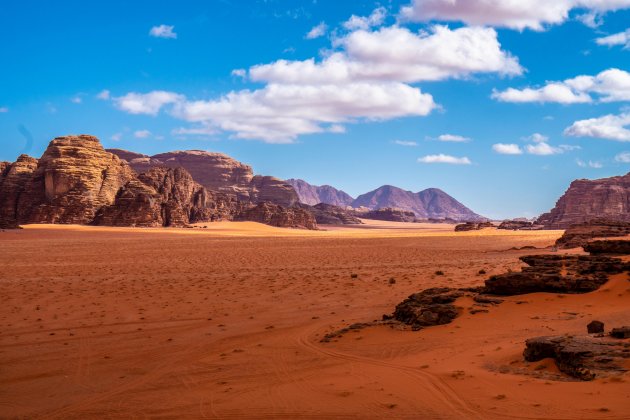 Wadi Rum
Wadi Rum is a canyon in the southern part of Jordan, in the Wadi Rum desert. It is one of the country's top natural attractions and attracts travelers with its unique beauty and many outdoor activities.
Wadi Rum offers many beautiful hiking trails on which you can explore the canyon and its surrounding nature. You can take the Muammar Hiking Trail or head to many other parts of the canyon.
One popular way to explore Wadi Rum is through a jeep safari. You can join a jeep tour and travel through the desert, stopping at unique places and enjoying the beauty of the scenery.
You can see where the Bedouin tribes live, visiting their settlements can give you a unique insight into their traditional culture and way of life.
Wadi Rum - offers an opportunity to enjoy the beauty of nature, explore unique places and get away from the hustle and bustle of everyday life. If you love nature and unique landscapes, Wadi Rum is definitely worth a visit during your trip to Jordan.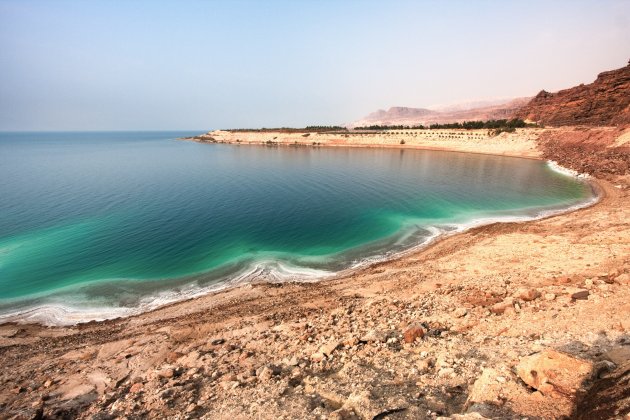 The Dead Sea
The Dead Sea is a unique salt lake located on the eastern border of Jordan. It is one of the most famous and popular natural attractions in the country.
The Dead Sea is the saltiest lake on Earth. Its salinity is about 10 times that of the ocean. This allows people to "float" on the surface of the water effortlessly and fully experience its high concentration of minerals.
In addition, the Dead Sea offers many spas and resorts where you can enjoy relaxing treatments like mud application on the body, which is considered an important element of a spa vacation.
The Dead Sea is surrounded by mountains and desert, which creates a stunning picture and imagery. Here you can admire the beautiful views and take stunning photos, especially in the evening or at sunset.
It is a place where you can relax, enjoy the stunning scenery and experience the unique properties of the water and mud.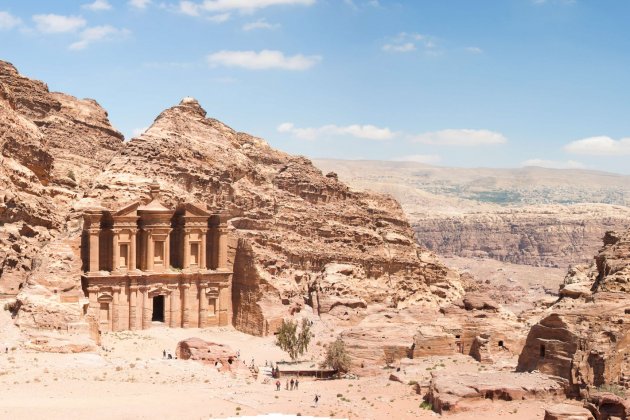 Al-Deir Monastery
Al-Deir Monastery, also known as Al-Mastaba (Al-Deir) or "The Monastery", is one of the most majestic and famous architectural monuments in Petra, Jordan. It is located at the end of 800 steps along a track near the entrance to the cave city of Petra and is a huge structure, about 50 meters high and about 45 meters wide.
Al-Deir Monastery dates back to the 3rd century and is a vast temple carved in red sandstone rock. Its facade, like other architectural monuments of Petra, is impressive with picturesque decorations and columns that create an impressive architectural image.
A visit to Al-Deir Monastery offers a unique insight into Jordan's ancient history and architecture. It is a place that is sure to leave you with an unforgettable experience.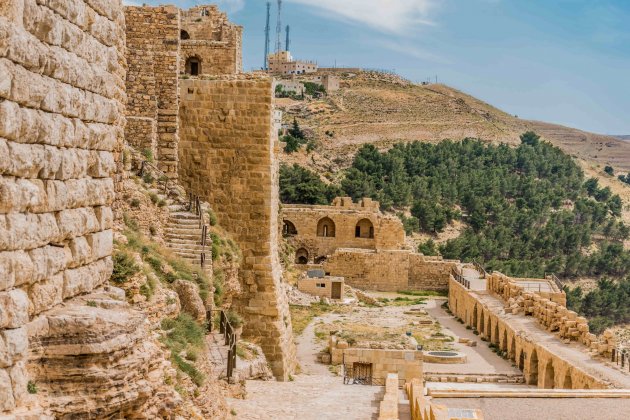 Karak Castle
Karak Castle is a fortress castle located in the city of Karak in Jordan. It is one of the most impressive fortresses in the country and is known for its rich history and stunning architectural details.
Karak Castle has been built and rebuilt over the centuries, dating back to the time of the Romans and Byzantines, and has preserved its historical atmosphere quite well. It also played an important role during the Crusades and was one of the main fortresses for many centuries.
Karak Castle is an impressive architectural structure consisting of several levels and towers. Inside the castle you will find many caves, underground passages and halls that can be explored when you visit.
Karak Castle is a must-visit destination for fans of history, architecture and cultural heritage. Its rich history, majestic architecture and spectacular views make it one of Jordan's top attractions.
Why you should contact Visa-Navigator.com:
we will process your visa application for you
we will take care of the administrative formalities
we will send you the visa and documents by registered mail.
we are always ready to answer any questions by phone (Mon-Fri)
Thank you for your message!
We will contact you as soon as possible.
Kind regards,
Visa-Navigator.com team
We will handle your visa procurement for any country.