Cameroon
Cameroon is the pearl of Africa, beckoning travelers with its mystery and vibrant colors
What to see in Cameroon?
The country of Cameroon is a fascinating place rich in history, culture and natural attractions. Cameroon's national motto "Unity in Diversity" reflects the diversity of this country, which is located in West Africa. Cameroon combines French and English cultural traditions, which makes it particularly attractive to tourists and investors.
Cameroon is famous for its rich cultural traditions including festivals, music, dance and crafts. Tourists can immerse themselves in the world of local tribes, visit national parks where they can see a variety of fauna and flora, and enjoy stunning landscapes including majestic mountains, beautiful lakes and beaches washed by coastal waves. Cameroon's rich cultural heritage, which includes multilingualism and many ethnic groups, makes it a unique country.
Cameroon also offers various investment and business opportunities. This country has significant natural resources including oil, gas, timber and agricultural products. In recent years, Cameroon has become one of the fastest growing economies in Africa, which creates prospects for various industries including tourism, agriculture, energy and infrastructure.
Investors are also attracted to business opportunities in Cameroon due to its geographical location, which provides access to large markets in Central and West Africa. Cameroon is a member of economic communities such as the Central African Economic and Monetary Union (CEMAC) and the Committee of Development Countries.
Do not miss the opportunity to get acquainted with the amazing country of Cameroon! Order a visa in our company and go on an exciting journey through the African country. We will make your trip comfortable and carefree!
Popular cities in Cameroon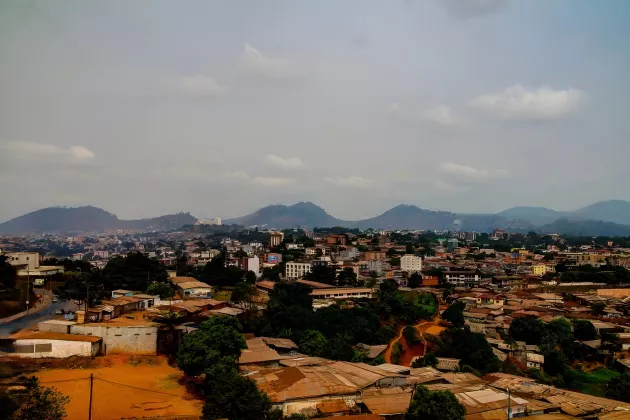 Yaoundé
Yaoundé is the capital of Cameroon, located in the central part of the country. The city is known for its museums, parks and cathedrals. One of the main attractions in Yaoundé is the National Museum of Cameroon, which presents the history and culture of the country. Also worth a visit is the Mwog-Betsi Park, where you can see many species of animals and plants. A map of Yaoundé shows that the city is located on the hills, making it a very picturesque place.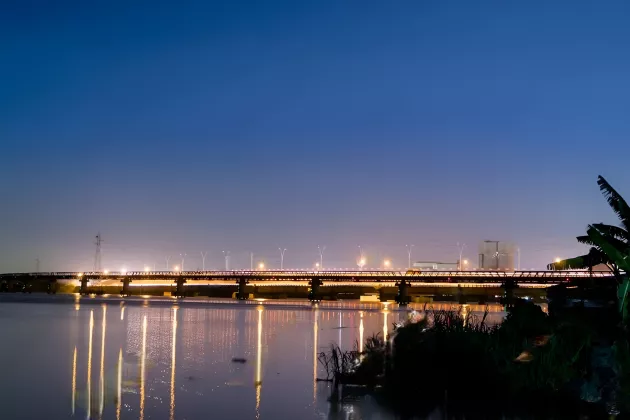 Douala
Douala is Cameroon's largest port city, located on the Atlantic Ocean. The city is known for its beaches, markets and museums. One of the main attractions in Douala is the Doual'art museum, which presents contemporary art from Africa. Also worth a visit is the Marché des Fleurs market, where you can buy fresh fruits and vegetables. A map of Douala shows that the city is located on two banks of the Voulou River, making it a very picturesque place.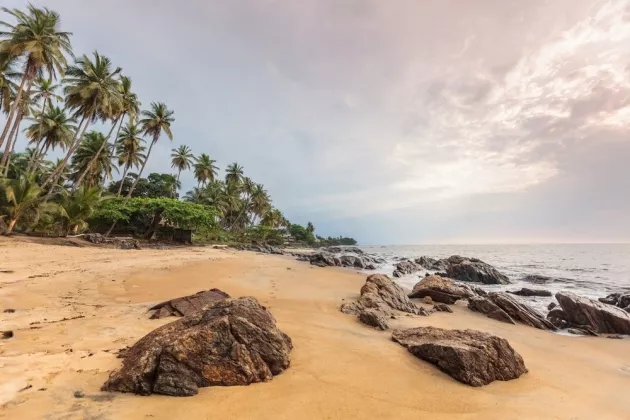 Kribi
Kribi is a town in southwestern Cameroon, located on the Atlantic Ocean. The town is known for its beaches, hot springs and national park. One of the main attractions of Kribi is the Monde de Kribi National Park, where you can see many species of animals and plants. Also worth a visit are the Limbe hot springs, where you can relax and enjoy nature. The map of Cribi shows that the town is located on the ocean, which makes it a very picturesque place.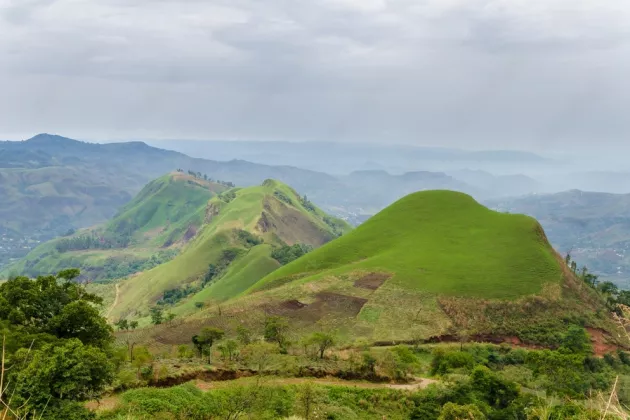 Bamenda
Bamenda is a city in northwestern Cameroon, located 1,600 meters above sea level. The city is known for its mountains, waterfalls and cultural attractions. One of the main attractions of Bamenda is Mount Foumanchou, which is a sacred place for the locals. The Echi waterfalls are also worth a visit for the beautiful scenery. The map of Bamenda shows that the town is located in a mountainous area, making it a very scenic place.
What to visit in Cameroon: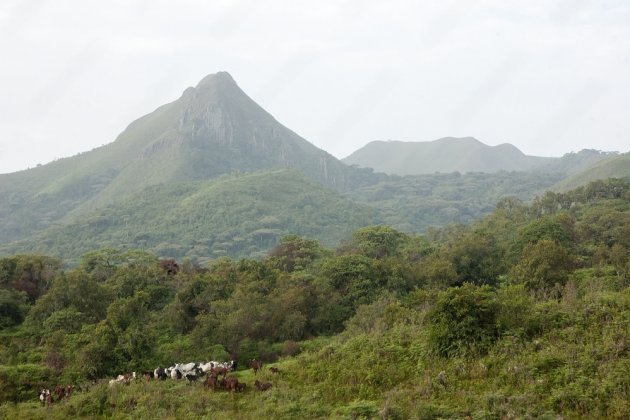 Cameroon Volcano
Cameroon Volcano, also known as Faka, is one of Cameroon's most outstanding natural attractions and one of the most active volcanoes in Africa. This volcano is a majestic spire that rises to a height of about 4,100 meters above sea level. Volcano Cameroon is a symbol of the country and an important element of its landscape and culture. Climbing Cameroon Volcano is a unique adventure for lovers of active tourism and mountaineering. The path to the summit provides stunning views of the surrounding landscapes and endless forests. The climb can take several days and the routes are varied, allowing you to choose the right level of difficulty. The Cameroon Volcano is not only a beautiful natural site, but also an important symbol of the country of Cameroon, attracting tourists and explorers from all over the world who want to experience its grandeur and beautiful scenery.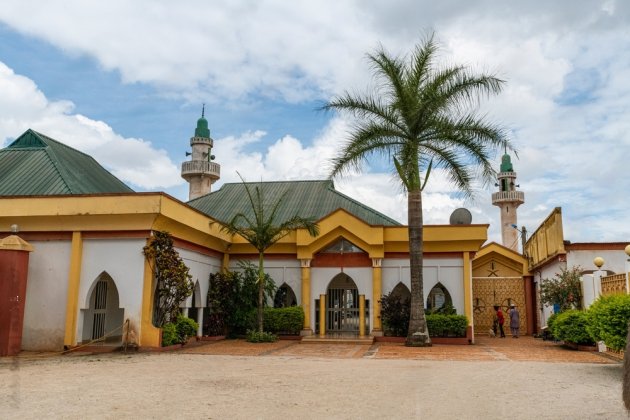 Royal Palace and Fumban Museum
The Fumban Royal Palace was built in the early 20th century and is a fine example of traditional African architecture. It is a complex of buildings made of clay, wood and reeds. The architectural style reflects the cultural and religious aspects of the local people. The Fumban Museum has a rich collection of artifacts representing the culture, history and art of the local ethnic groups. Its collections include various items such as textiles, masks, ceramics, weapons, jewelry and other artifacts. The Royal Palace and the Foumban Museum represent important cultural historical artifacts of Cameroon. They embody the richness and diversity of the ethnic traditions of the region and invite tourists on a fascinating journey through the history and culture of this part of Africa.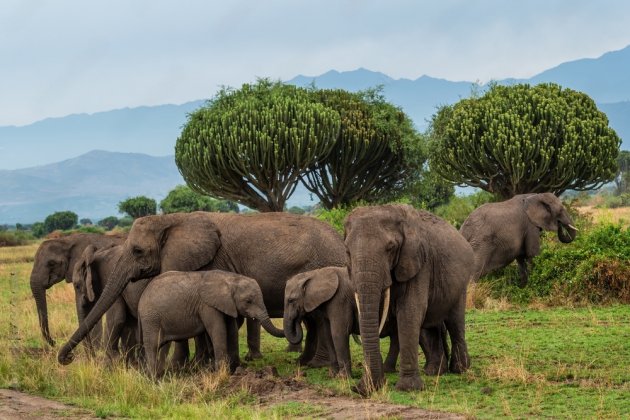 Vasa National Park
Waza National Park is located in the western part of Cameroon and is one of the most important and famous national parks in the country. Waza is a protected area covering an area of about 2,000 square kilometers and offers spectacular natural landscapes and diverse fauna and flora. Waza Park also has socio-cultural significance for the local population. It is home to various ethnic groups that have a special relationship with nature and tradition. Interacting with these communities allows tourists to experience the culture of this part of the country more fully. Waza National Park is one of the most famous natural places in Cameroon that attracts adventurers, environmentalists and travelers from all over the world.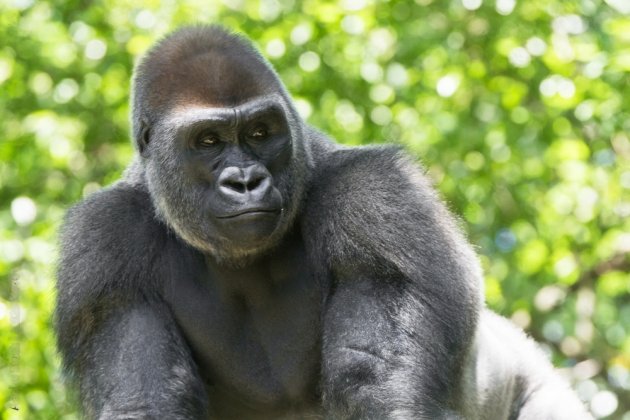 Jha Reserve
The Djah Reserve is located in the east of Cameroon and is one of the most famous national parks in this African country. This reserve is famous for its biodiversity and magnificent landscapes. The territory of the park is covered with tropical forests, savannahs and swamps. There are many wild animals such as elephants, buffaloes, antelopes, lions, leopards and chimpanzees. One of the main attractions of the Jha Reserve are the herds of African elephants, which can be seen during safaris. For tourists in the reserve are equipped with comfortable lodges. This will allow you to plunge into the atmosphere of African nature and observe wild animals in their natural habitat.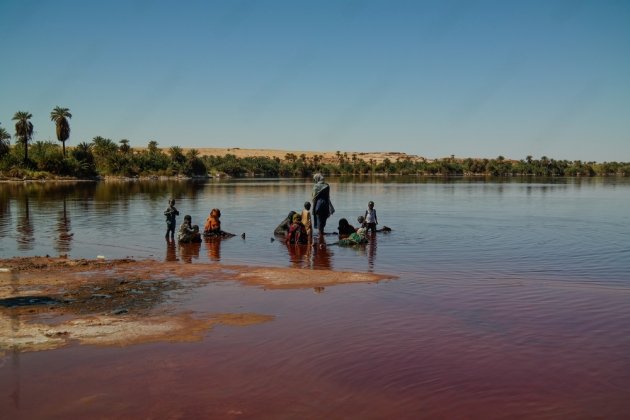 Lake Chad
Lake Chad is the jewel of Central Africa, located at the junction of Chad and Cameroon. This amazing aquatic ecosystem has long remained understudied, but in recent years it has attracted more and more attention from scientists and travelers. Lake Chad is one of the largest freshwater lakes on the continent. Its waters are a deep blue-green color, and its shores are covered with extensive reed beds. It is home to numerous species of birds. The Lake Chad Reserve plays an important role in preserving the biodiversity of the region.
Want to save your time and prepare for your trip? We will help you get your visa in the shortest possible time!
Interesting facts about Cameroon:
Cameroon is home to Africa's highest mountain peak, Mount Fako (also known as Mount Cameroon or Mount Malkem). Its height is about 4,095 meters. Mount Fako is an important landmark and symbol of Cameroon, attracting climbers and tourists from all over the world.
Cameroon's ethnic diversity is one of the highest in Africa. The country is home to over 200 different ethnic groups, each with its own unique culture and traditions. This gives Cameroon a special cultural richness and flavor.
Cameroon is famous for its soccer. The national soccer team, known as the Invincible Lions, is considered one of the strongest in Africa. Soccer is one of the favorite pastimes in this country.
Cameroon's traditional cuisine, which combines different influences, is known for dishes such as nikakos. It is one of the culinary symbols of the country.
Cameroon is one of the economic leaders of the region due to its developed agriculture, industry and tourism.
Linguistic diversity is also characteristic of Cameroon, where along with French, many speak English.
The Cinema Palace in Yaoundé is one of the main attractions of the capital city, attracting tourists.
Cameroon is known for its picturesque fish markets, such as the Mparso market, a seafood trading center and local landmark.
Thank you for your message!
We will contact you as soon as possible.
Kind regards,
Visa-Navigator.com team
Was the page helpful to you?
0
0
Found an error? Let us know
Leave a comment
Thank you, your feedback is important for us!
An error occurred