Equatorial Guinea
Visit Equatorial Guinea, the richest country on the African continent! Don't miss the opportunity to experience the local culture and unique attractions!
What to see in Equatorial Guinea?
Exploring untouched rainforests inhabited by rare animals, swimming in crystal clear sea water, admiring unique architectural masterpieces of the past, which seem to be frozen in time - vacation in Equatorial Guinea goes beyond the usual safari and serene vacation on the coast.
The main entertainment here are walks in picturesque places and visiting cozy small restaurants and cafes, of which there are plenty. Do you like to dive and enjoy mesmerizing underwater views? Then head to the small, clean and very pleasant town of Mbini, home to Rio Benito Bay, which attracts all divers.
Want to visit Equatorial Guinea? Our specialists will help you get a visa in the shortest possible time at a low price!
order a visa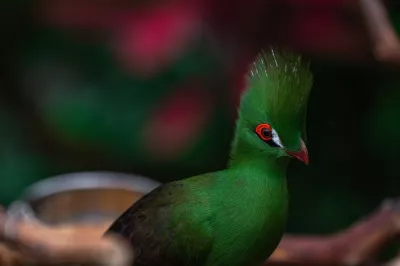 Equatorial Guinea has a very warm and friendly attitude towards tourists: the locals are happy to communicate with the guests of the country, smiling and always ready to help. Aborigines have managed to preserve ancient traditions, so there are still various ritual cults.
In Malabo, the capital of Guinea, there are small stores and markets where you can buy souvenirs, trifles and trinkets that remind you of your amazing trip to Africa, as well as many modern hotels.
What to visit in Equatorial Guinea?
Bioko and Annoban are mountainous islands of volcanic origin, known for their fertile soils. Bioko Island has the highest point in the country, Mount Malabo, at 3008 meters. In Mbini, the coastal plain that fringes the 600-900 meter highlands (peaks reach 1500 meters), the climate is equatorial and always humid. Average monthly temperatures range from 24 to 28°C. Annual precipitation exceeds 2000 mm and reaches 2500 mm on the islands. In the mountains at higher altitudes the climate is cooler. The largest river, the Mbini, is known for its many ponds and waterfalls, but it is accessible to small boats only in its lower reaches. 2/3 of Mbini's territory is covered by evergreen rainforests with valuable tree species such as large-leaved kaya and Kline's aucumea.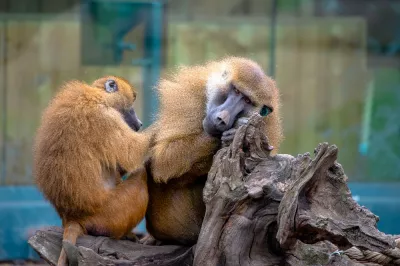 Pico Basile is a unique mountain range with a summit height reaching 3011 meters. Its summit offers a stunning view of the majestic volcano. The mountain attracts hikers and provides opportunities for mountaineering.
The Church of St. Elizabeth, known as Catedral de Santa Isabel, is a church designed by a Spanish architect and erected in the late 19th century. This mighty Neo-Gothic building is considered the most beautiful architectural monument in the place.
What cities to see in Equatorial Guinea?
Malabo is the oldest city in the country. Here you can see many buildings left over from the times of Spanish rule. They harmoniously coexist with modern buildings erected after independence and the discovery of oil fields.
In the city there is the residence of the president, who has been in power for many years. This regime leaves its imprint: there is a huge difference between the clean and well-maintained center and the poor areas, where there are not even sidewalks. It is forbidden to photograph not only the presidential palace, but almost any other city object.
The center of Malabo is Independence Square, formerly called Plaza de España. On three sides it is surrounded by colonial buildings, creating interesting architectural ensembles. Its eastern side faces directly onto the shore of the Gulf of Guinea. Among the sights are many architectural structures.
Want to visit Equatorial Guinea? Our specialists will help you get a visa in the shortest possible time at a low price!
order a visa
Thank you for your message!
We will contact you as soon as possible.
Kind regards,
Visa-Navigator.com team
Was the page helpful to you?
0
0
Found an error? Let us know
Leave a comment
Thank you, your feedback is important for us!
An error occurred