New Zealand
Visit New Zealand - the land of green meadows and picturesque mountains!
What to see in New Zealand?
New Zealand is a country that is famous for its unique nature. Here you will find geysers, mountains and lakes, forests and caves, glaciers and beaches. Thanks to the widely developed ecological movement, all this splendor is preserved in almost pristine condition, even near major cities.
In addition to unique nature and many excursion opportunities, New Zealand is a dream destination for lovers of extreme and active tourism. Here you can experience adrenaline from the most diverse entertainment: bungee jumping, skydiving, gliding, rap-jumping, air surfing, zorbing and much more. In addition, you can watch whales, enjoy the majesty of fjords and glaciers, visit cozy Wellington and lively Auckland.
New Zealand offers unforgettable experiences and opportunities for adventure!
What to visit in New Zealand?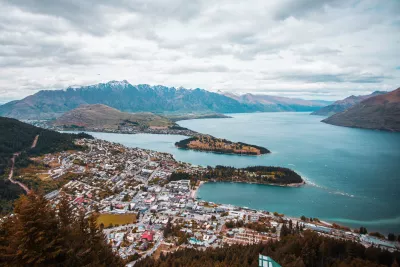 Queenstown is the second most popular tourist center in the country and serves as the starting point for day trips to the Milford Sound and Dowtful Sound fjords. Helicopter tours to glaciers that are inaccessible by land can also be taken from here. Other attractions include Te Anau with its underground halls and cathedrals, numerous rivers and lakes, Mount Cook, New Zealand's highest point, and the Tasman Glacier. Auckland is the starting point for many private and coach tours around the country, and is also the starting point for all the international sailing regattas and round-the-world races held in the region.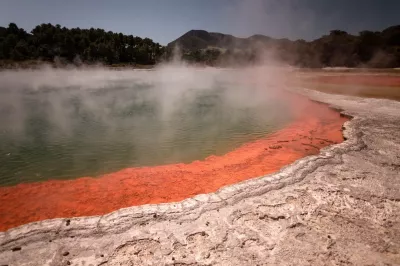 Rotorua is one of New Zealand's famous attractions. It is home to the famous Valley of the Geysers, the cultural center of Maori - New Zealand Aborigines, a thermal park and a stylized "Maori village" called Whakarewarewa Thermal Reserve. In this park you can see the symbol of the country - flightless kiwi bird. Another interesting attraction is the Buried Village of the Wairoa, a Māori village buried by a volcanic eruption. Also worth a visit is the Māori Museum and waterfalls.
The city of Taipo boasts a botanical garden, town hall, Anglican cathedral, the scenic Transalpine Road, and the France-Josew and Fox glaciers.
Other New Zealand attractions include Kaikōura, a whale-watching site, on the east coast of the South Island, north of Christchurch. Ogapa Wildlife Park is New Zealand's largest zoo, where you can see a variety of animals, including New Zealand's unique flightless birds. Also in New Zealand are the hot mineral springs of Hanmer Springs Thermal Reserve.
There are three active volcanoes in Tongariro National Park: Naurohe, Tongariro and Ruapehu, and there are ski stations on their slopes.
Thank you for your message!
We will contact you as soon as possible.
Kind regards,
Visa-Navigator.com team
Was the page helpful to you?
0
0
Found an error? Let us know
Leave a comment
Thank you, your feedback is important for us!
An error occurred