Sri Lanka
Escape to the tropical paradise of Sri Lanka. Plan your unforgettable journey to this tropical paradise today!
Want to visit Sri Lanka?
Sri Lanka is a true paradise on Earth, where the world of Buddhism, aromatic Ceylon tea and various spices are combined. Despite its small size, here is concentrated a whole scattering of wonders that will not leave its guests indifferent. Sri Lanka is famous for its beautiful beaches, but in addition to them, everyone will find something interesting for themselves. Whether it is history and culture, art, nature or outdoor activities, Sri Lanka will please all travelers.
What should a tourist visit in Sri Lanka?
The very first question that arises for any tourist is what to see in Sri Lanka? The answer to it is not so simple. But we will try to summarize the information as much as possible.
Let's start, perhaps, with the main city of the island, Colombo. This is a place that can be called the heart of Sri Lanka. Here you can see many sights, visit museums and enjoy the rich culture of the country.
Of course, in Sri Lanka, you should definitely visit natural attractions. For example, if you love animals, do not miss the opportunity to see elephants. They can be found in many national parks. Also in Sri Lanka there is an opportunity to watch whales.
Hikkaduwa is a must-visit destination in Sri Lanka. It is the main resort on the South Coast of the island, here you can enjoy the cleanest beaches and the warm Indian Ocean.
If you want to know what to see in Sri Lanka on your own, Unawatuna is definitely worth including in your itinerary. It is a small resort town that is famous for its beaches and beautiful scenery.
There are many places to visit in Sri Lanka. For example, Matara, Weligama, Bentota, Nuwara Eliya. Each of these places has its own unique atmosphere and attractions.
If you want to travel with kids, then make sure to visit Pinnawala Park. Here you can ride elephants, see turtles and enjoy beautiful scenery.
What cities to visit in Sri Lanka?
If you want to know which cities to visit in Sri Lanka, you should definitely include Galle in your itinerary. This city is located in the south of the island and is famous for its colonial architecture, which has been preserved since the 17th century.
Kandy is an ancient city that is located in the center of the island. Here you can visit many temples and monasteries, as well as get acquainted with the local culture and traditions.
But in addition to tourist attractions, in Sri Lanka you can find many places that do not fall into the tourist ratings. For example, the town of Dickwella. This is a place that is famous for its beaches and beautiful landscapes.
Also in Sri Lanka you can visit the east of the island, which is not yet so well explored by tourists. For example, the city of Trincomalee. Here you can enjoy the beaches and beautiful scenery, as well as get to know the locals and their culture.
What else is a must-see in Sri Lanka?
Of course, everything depends on your personal choice. But we can confidently say that Sri Lanka is an amazing place, where there is a lot of things interesting and amazing.
By the way, if you want to get more information about Sri Lanka, then be sure to read the reviews of tourists. They will help you get a better idea about this amazing country.
What is there to visit in Sri Lanka?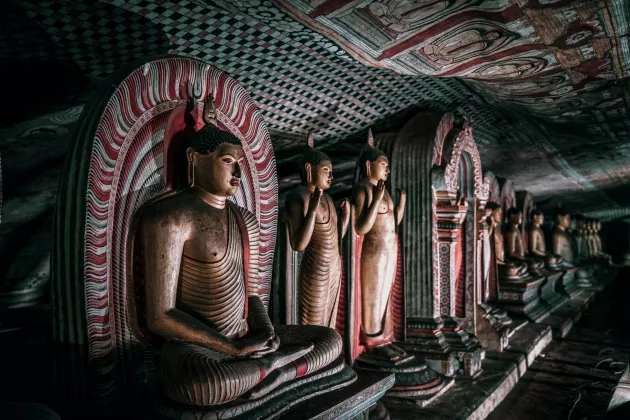 Dambulla Cave Temple
The cave temple of Dambulla, which is mentioned in Sri Lanka's major Pali language historical chronicle, the Mahavamsa, known as Yumbukola Vihara, is located about 75 kilometers northwest of Kandy, the last capital of the Sinhalese kings, reached by the main road to Anuradhapura.
The temples that have made the place famous are part of a vast cave on the western slope of the cliff, located about 107 meters above sea level. There is no way of ascertaining now whether the caves in which the temples are located are entirely natural, or only partially natural, or partly natural and partly artificial. However, there is a probability that they are basically created by the forces of nature, and man has only gone a little deeper into them. It is traditionally believed that some of the caves were excavated during the reign of King Vattagamani Abha.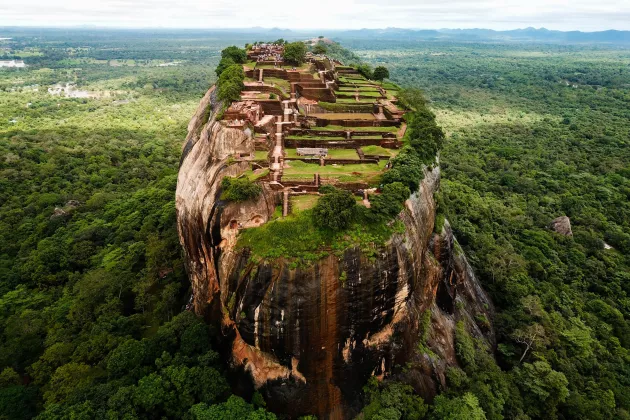 Sigiriya
Sigiriya Fortress, also known as Lion Rock, is one of Sri Lanka's top tourist attractions. Located in the central part of the island, the fortress is the ruins of a palace complex spread over a vast area including parks, gardens, terraces, ancient pools and frescoes. It was built in the 5th century BC as a Buddhist monastery and then rebuilt into a fortress in the late 5th century AD on the orders of King Kasapa (Kashyapa). However, after Kasapa's death, the fortress was destroyed on the orders of his younger brother and was used as a Buddhist monastery until the 14th century. In the 16th and 17th centuries, it was used as an outpost of the kingdom of Kandy. The remains of the ruins and frescoes were discovered in 1831 and initiated research into this fascinating site.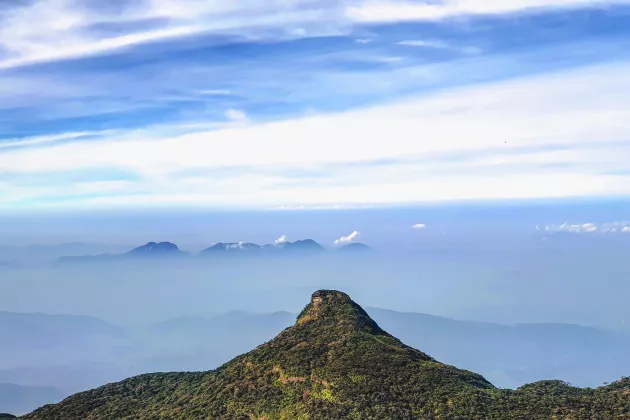 Adam's Peak
Adam's Peak, also known as Sri Pada, a 2,243 meter high mountain, is one of the most visited tourist attractions in the highlands of Sri Lanka. Together with the Knuckles Mountain Range and Horton Plains National Park, the mountain is part of the Peak Wilderness Sanctuary, which was recognized as a UNESCO World Heritage Site in 2011. Adam's Peak is very popular with hikers who want to see the sunrise over the mountain tops and test their endurance. If you are going to climb the mountain, there is a reasonable question: how many steps are there on the way to Adam's Peak? There are a total of 5,500 steps to climb. Adam's Peak is also an important pilgrimage destination for the four major world religions. Sri Pada has been attracting pilgrims for over a thousand years, with references to the mountain dating back to the Mahavamsa, an ancient Sinhalese chronicle.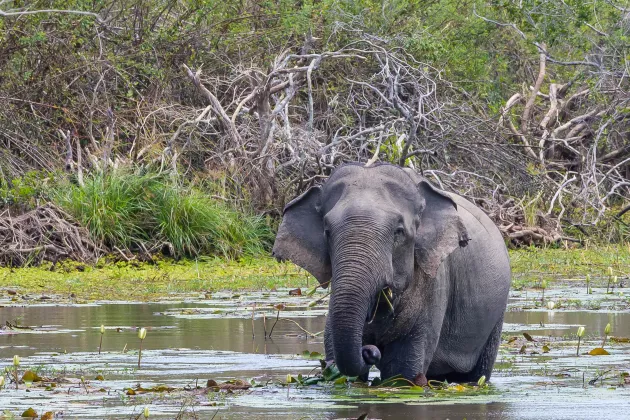 Kumana National Park
Kumana National Reserve is a unique piece of nature located 400 kilometers from Colombo. Its area is almost 36 thousand hectares, making it one of the largest reserves in the state. After its inauguration in January 2010, Kumana became accessible to the public. Many scenic spots can be found here, which attract tourists from all over the world. The reserve has many lagoons and plains that have unique names like Yakkala, Andarakaley, Bagura and Itikala. In addition, the reserve borders the famous Yala National Park. This reserve was once called East Yala, but the name was later changed. Unfortunately, the conflict that has been going on in Sri Lanka for 10 years has adversely affected the sanctuary. However, one can still enjoy the beauty of the Kumana Villu Lake here, which is 200 hectares in size. There are now plans to organize catamaran rides on the lake so that tourists can get a closer look at the local birds and enjoy the beautiful views.
Thank you for your message!
We will contact you as soon as possible.
Kind regards,
Visa-Navigator.com team
Was the page helpful to you?
0
0
Found an error? Let us know
Leave a comment
Thank you, your feedback is important for us!
An error occurred