Nepal
Nepal is a country where nature, culture and spirituality combine in amazing harmony. It is a place where you will find everything from stunning peaks of the Himalayas to picturesque valleys and ancient temples.
What to see in Nepal?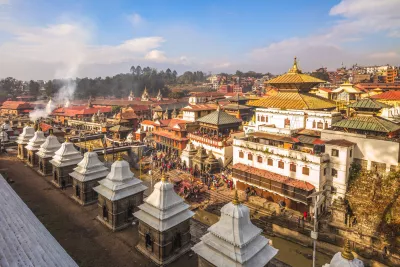 Nepal is a country located in South Asia between India and China. The capital of Nepal is Kathmandu, home to many historical and cultural attractions. Here you will find ancient temples, pagodas and palaces reflecting Nepal's rich history and religious traditions.
Nepal is home to the majestic Himalayan Mountains, including the highest mountain in the world, Mount Everest. Many travelers and mountaineers come here to pursue their dreams and conquer the peaks. Trekking Nepal's mountain routes is an unforgettable experience that includes climbing mountain peaks, walking through scenic valleys and meeting the local people.
Apart from mountains, Nepal is also famous for its national parks and wildlife sanctuaries where unique fauna and flora awaits you. Here you can see rare animal species such as Bengal tiger, rhinos, elephants and many others.
The culture of Nepal is rich and diverse. It is home to different ethnic groups, each with their own traditions, languages and customs. Nepal is known for its religious tolerance, where Buddhism and Hinduism coexist in harmony.
Visiting Nepal also provides an opportunity to immerse yourself in a spiritual atmosphere. Monasteries and temples located throughout the country invite you to discover the world of meditation and philosophy of Eastern religion.
A visa is required to visit Nepal. Visa-Navigator.com is ready to assist you in this process, providing you with all the information and support you need. Our team of experts will be happy to help with questions about visa requirements and the visa application process for your trip.
What to visit in Nepal?
There are many beautiful cities in Nepal. Each has its own unique beauty, culture and atmosphere that must be visited to fully appreciate the many aspects of Nepal.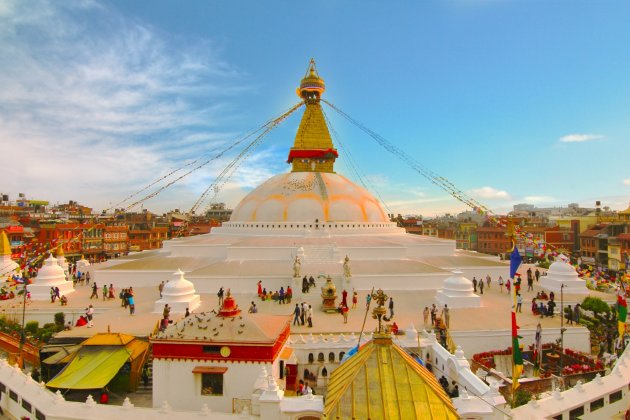 Kathmandu
The capital of Nepal, Kathmandu, offers many cultural and historical attractions. Here you will find Darbar Square with Kumari Palace where you can see the living goddess, the ancient temples of Swayambhunath Buddha and Pashupatinatha, etc.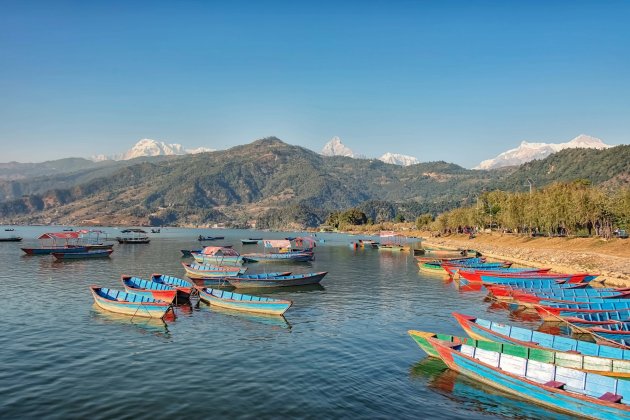 Pokhara
It is a beautiful city located on the banks of Phewa Lake. It offers amazing views of the Himalayan mountains including Annapurna and Machhapuchhre. The city of Pokhara is considered as the entry point for trekking in the Himalayas. Tourists here can enjoy the tranquil atmosphere at cafes and restaurants along the lake.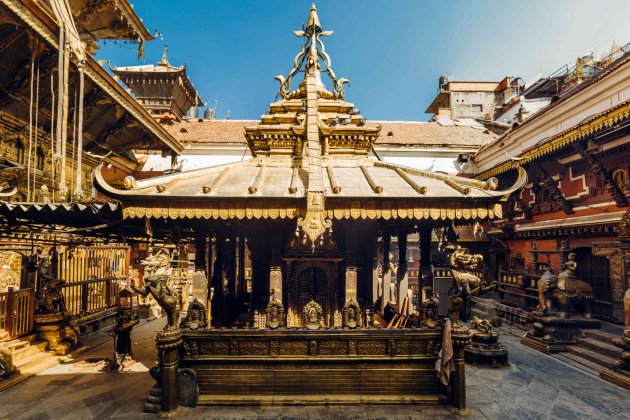 Lalitpur (Patan)
One of the oldest cities in Nepal, located near Kathmandu. Here you can see remarkable architectural monuments, ancient squares and pagodas.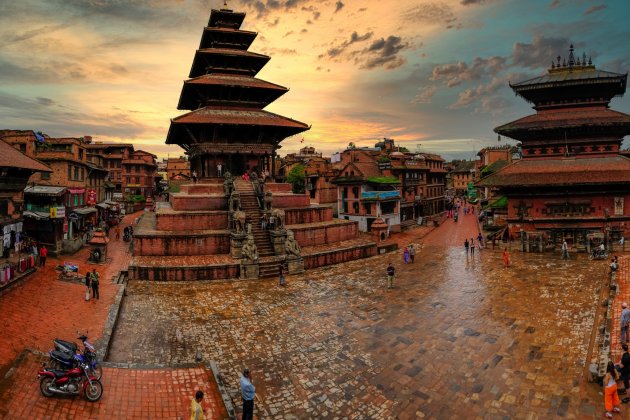 Bhaktapur
Another historical city, also known as the 'city of devas'. Bhaktapur is famous for its beautiful, interesting architecture and traditional Nepali lifestyle.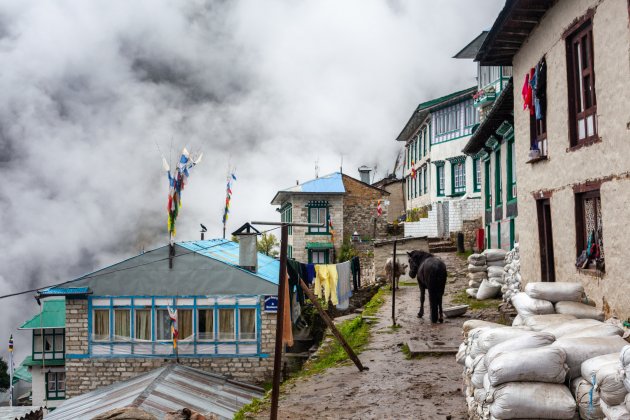 Namche Bazaar
It is the highest permanently inhabited place in Nepal, located at an altitude of 3,500 meters. It serves as a base for mountaineers and trekkers on their way to Everest base camp.
Some of the attractions that attract tourists from all over the world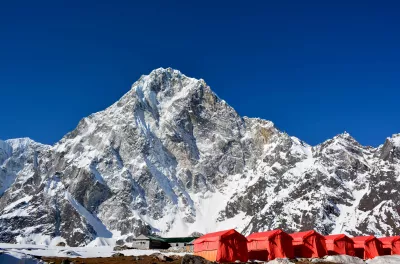 Nepal is a place where the boundaries between adventure, culture and spirituality merge together to create a unique atmosphere for travelers. Once you immerse yourself in this country, you are sure to find something that will leave a lasting impression in your heart.
Everest: it is the highest mountain in the world, located in the Himalayas, on the border of Nepal and Tibet. It attracts many mountaineers and extreme sports enthusiasts who strive to reach its summit. Climbing Everest is considered one of the most difficult and dangerous tasks in mountaineering, which can be accomplished by only a small number of people. Every year, thousands of tourists come to Nepal to see Everest and enjoy the unique views and unique experiences associated with this beautiful mountain.
Chitwan National Park: Located in the southern part of Nepal, this national park is known for its diverse flora and fauna. Here you can see elephants, Bengal tigers, rhinos and many other wildlife species.
Buddhist monasteries and temples: Nepal is famous for its many Buddhist shrines. One of the most famous places is Bodhnath, one of the largest and most important Buddhist pilgrimage sites in the world. Here, tourists can visit the monasteries, spend time in meditation and enjoy the peaceful atmosphere.
Gorkhe Castle: Not far from Kathmandu, Gorkhe Castle is one of the most important historical and architectural monuments. The castle is a huge complex of fortifications, ancient temples and palaces that showcase the rich history and culture of Nepal.
Travel Tips
Nepal still has a caste system and its people practice Hinduism and Buddhism, which influences their daily life and moral attitudes. In this regard, it is good to know some customs and rules to avoid embarrassing situations:
It is not allowed to touch the head of Nepalis or stroke the head of children. The head is considered a sacred part of the body and only monks and parents can touch it.
In Nepali homes, one must seek permission from the owner before entering and remove shoes before entering, similar to what is done in a temple. In addition, it is not advisable to throw garbage into the hearth or stove in the house as they are considered sacred symbols of home and family.
It should also be remembered that in Nepal one should not take or give anything with the left hand as it is considered "unclean". The same approach applies to food and drink: one should not taste food from another's utensils or offer one's utensils to a Nepali, again because of "uncleanness" considerations.
It is forbidden to bring leather goods into Nepali temples, to touch worshippers or abandoned objects meant for the gods. If a temple has a water mill, you should refrain from using its water for washing or drinking, as it is sacred.
Nepal has a strict dress code and locals prefer modest clothing. Women are encouraged to wear long skirts or dresses, and long-sleeved shirts or sweaters to cover the body as much as possible. Men usually opt for t-shirts or shirts and long pants. Open clothing is discouraged in public places and in temples.
It is important to remember that these rules and customs may vary from region to region or among different groups of people. Be respectful and be aware of local traditions and instructions so as not to cause trouble or offense.
Thank you for your message!
We will contact you as soon as possible.
Kind regards,
Visa-Navigator.com team
Was the page helpful to you?
0
0
Found an error? Let us know
Leave a comment
Thank you, your feedback is important for us!
An error occurred