India
Embark on a captivating journey through the enchanting land of India. Immerse yourself in its captivating history, diverse traditions, iconic attractions, and mouthwatering flavors.
Do you want to visit India?
Mysterious and unique India, despite its status as a Third World country, attracts a huge number of tourists. This is due to its unique history, rich culture and monuments preserved throughout the country. However, the interesting sights of India are not only temples and fortresses. There are also many luxurious parks and reserves, where tourists can observe rare animals in their natural habitat. Holidays on the calm Indian beaches of Goa and Kerala will leave unforgettable impressions for a lifetime. And lovers of mountain routes should visit the city of Leh (Himalayas).If you are looking for what to see in India, as well as which cities to visit, we have prepared a list of the most famous and popular attractions of this amazing country, which are a unique combination of history, culture and nature. And whatever places you visit, they leave a deep mark in the hearts of those who have been to this mysterious country.
What to see in India?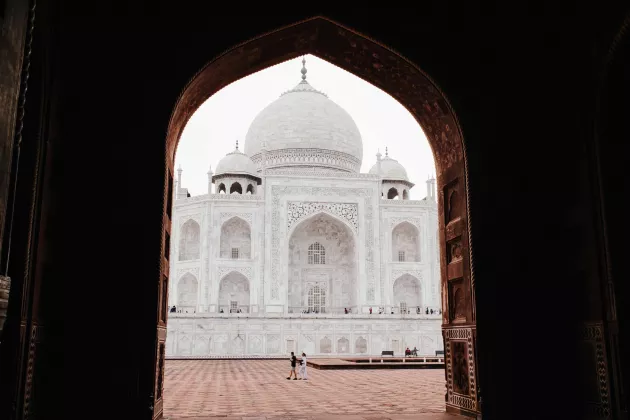 Taj Mahal
India's famous attractions include many architectural masterpieces and structures, among which the Taj Mahal stands out.
If you still don't know what to see in India, go to this magical place. This 75 metre high historic building is breathtaking in its grandeur. The mausoleum-mosque Taj Mahal is one of the seven new wonders of the world. It was built in the 17th century by order of Padishah Shah Jahan in memory of his wife who died in childbirth.
The mausoleum with its white marble domes and walls stands out among the surrounding nature. It is surrounded by a beautiful 18-hectare park with fountains, lakes and canals. Inside the building are the tombs of the Shah and his wife Mumtaz Mahal, decorated with precious stones.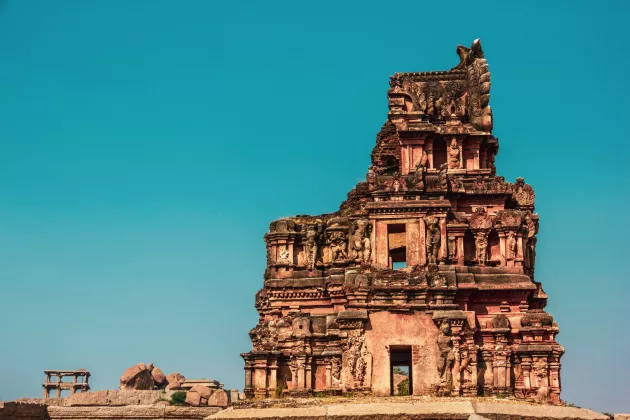 Hampi and the ruins of Vijayanagar
If you are interested in India but wondering "What to see as a tourist?", head to the village of Hampi, set amidst the ruins of the former capital of the Vijayanagara Empire.
Hampi is a UNESCO World Heritage Site and is known for its cultural and architectural monuments. It is home to the Virupaksha temple, which still serves as a centre of religious practice. This temple is an architectural marvel with musical columns and a unique atmosphere.
Hampi is famous for religious and entertainment festivals like Hampi Festival and Virupaksha Chariot Festival.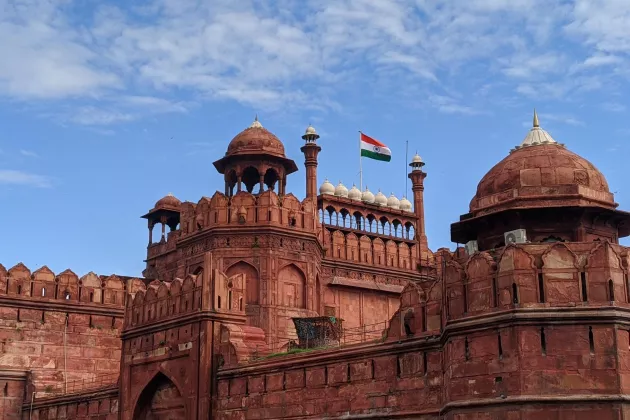 The Red Fort in Agra
Apart from the Taj Mahal, some of the interesting attractions in India include the Red Fort in Agra, located on the banks of the Yamuna River. This structure, towering over red stone walls, was built on the orders of Akbar the Great. Inside the fort are Islamic mosques, gardens and residences of the rulers. Despite partial use by the military, the Red Fort continues to attract tourists.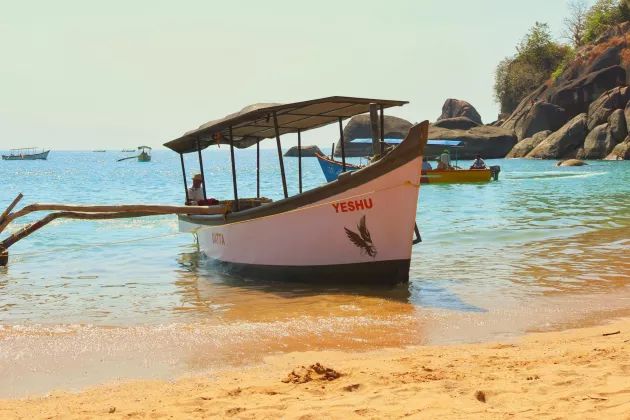 Palolem Beach (Goa)
Traveling in India, do not miss the opportunity to visit the famous Palolem Beach, located in the state of Goa on the shores of the Arabian Sea. This beach is famous for its beauty and coziness. The sandy shore and calm sea make it an ideal place to relax. Here you can rent sun beds and umbrellas, enjoy the views of palm groves and national color.
We will handle your visa procurement for any country.
Thank you for your message!
We will contact you as soon as possible.
Kind regards,
Visa-Navigator.com team