Ghana
Ghana offers a wide range of choices for vacationers, from historical sightseeing tours to beach vacations and nature fun. It is a unique country where you can explore the local culture and nature and enjoy the hospitality of the locals.
What to see in Ghana?
Ghana, officially the Republic of Ghana, is located in western Africa, off the Atlantic Ocean. The capital of Ghana is Accra, and the largest city is Kumasi. The official language is English, but regional languages including Twi, Ewe, Ga, Hausa and others are also spoken in the country.
Ghana is known for its rich cultural heritage and diverse ethnic groups. The traditional culture is expressed through music, dance, crafts and folklore. Soccer is also hugely popular in the country and is considered the national sport.
Tourism is an important sector of Ghana's economy. Tourists can enjoy beautiful beaches on the coast, explore national parks and reserves, and visit cultural and historical sites.
What to visit in Ghana?
Ghana offers a wide range of choices for travelers, including beautiful beaches, rich historical heritage, nature reserves and national parks, lively culture and delicious cuisine. A visit to Ghana will allow you to immerse yourself in the unique atmosphere of this fascinating country and learn more about its heritage and traditions.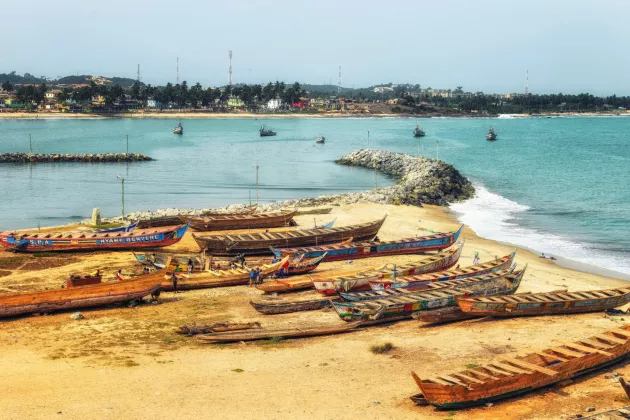 Beaches in Ghana are one of the main attractions for tourists. Here you can relax on the golden sand and enjoy beautiful views of the Atlantic Ocean, engage in water sports such as surfing or water skiing. The most famous beaches are the Gold Coast, Buzua, Bassam and a small sandy strip near the river in the Kakum National Park.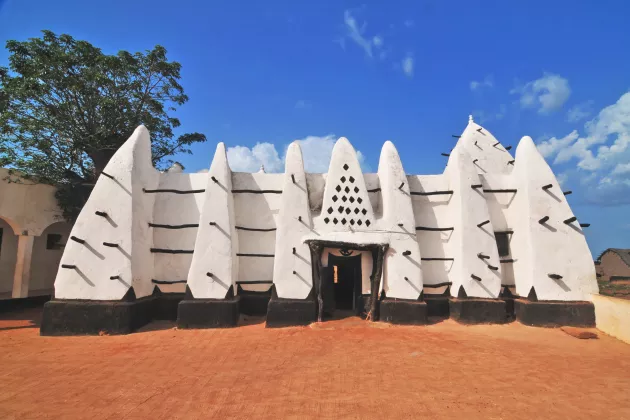 Ghana has a rich historical heritage associated with ancient civilizations. For example, Ghana is home to castles and fortresses built during the slave trade, such as Elmina Castle, Kake Hewley Fortress and Kape Bones. There are also old towns including Kumasi, which is the Ashanti cultural capital and a center for handicrafts. Visiting these places allows you to learn more about the dark chapters of the country's past.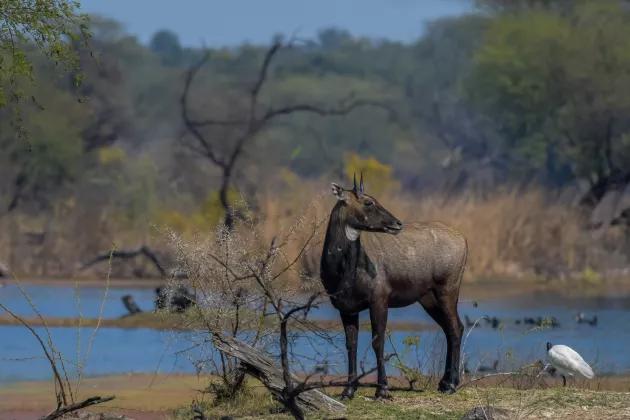 Reserves and national parks
Ghana has vast reserves and national parks where you can encounter different species of animals and enjoy the natural beauty. For example, Kakum is a national park where you can walk on wooden decks and watch wild monkeys. The Volta River (Volta National Park,) the largest river in Ghana, offers opportunities for cruising, fishing and water sports. Tourists can visit towns and villages along the river and experience the local culture and atmosphere.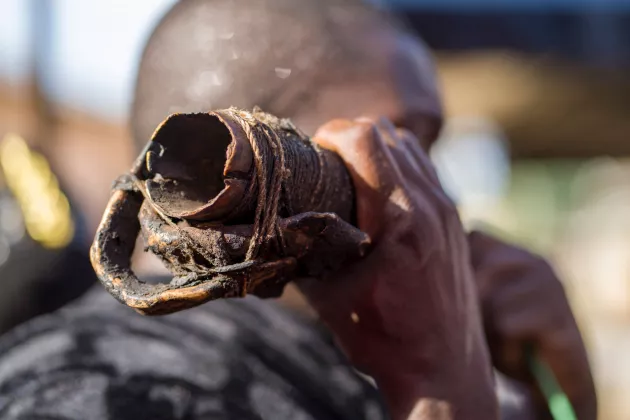 Ghana is known for its rich culture and traditions. Tourists can visit local villages and learn more about the local culture, handicrafts and traditional music, and dances. The country also hosts various festivals, such as the Emireti Festival in Accra and the Santrove Festival in Kumasi, where you can immerse yourself in the local atmosphere and celebrations.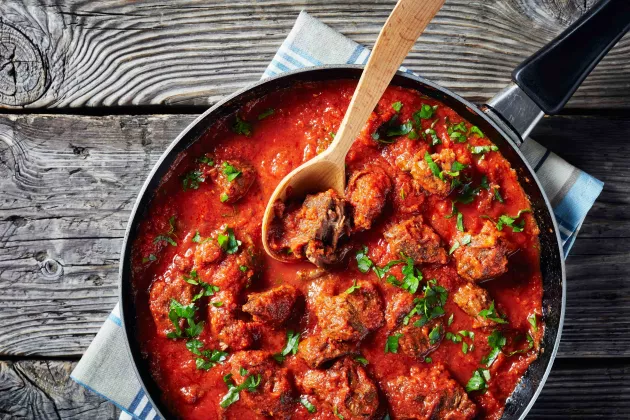 Ghanaian cooking offers a plethora of delicious dishes. Fufu, banana circles, ahifo, jolof rice are just some of the traditional Ghanaian dishes worth trying. Tourists can also visit local markets and restaurants to sample local delicacies and learn more about Ghana's gastronomic heritage.
Most interesting cities in Ghana
Ghana is a fascinating country with many interesting cities and towns to visit during your trip. Visiting these cities and towns will allow you to immerse yourself in the diversity of Ghana's cultures and traditions.
Accra
Ghana's capital and the cultural center of the country. Here you can visit the National Museum of Ghana, local markets such as Kwame Nkrumah and enjoy local cuisine and traditional crafts.
Cape Coast
A historic city known for its forts and castles associated with the days of the slave trade. Here you can visit the famous Elmina Castle and Cake Hewley Fort to learn more about the dark history of this part of Ghana.
Busua
A cozy settlement on the shores of the Atlantic Ocean. Here you can enjoy beautiful beaches, relax in the sun and sample the local seafood. Busua is also popular with surfers for its waves.
Kumasi
The capital of the Ashanti region and the cultural center of the Ashanti people. Here you can visit the Ashanti Cultural Center to learn more about Ashanti traditions and arts. It is also worth visiting the local markets where you can see and purchase handicrafts of the region.
Tamale
The capital of the northern region of Ghana, which is rich in culture and tradition. Here you can visit local markets and Dagomba settlements to experience their unique culture.
Interesting facts about Ghana:
Ghana holds a special place in African history - it was the first former colony on the continent to gain independence from Britain in 1957. This event played an important role in national liberation and inspired many other African countries to fight for independence.
Ghana is the second largest producer of cocoa in the world. Chocolate products from Ghana are known for their quality and are sought after by international chocolate makers.
Ghana has one of the oldest university systems in Africa. The University of Ghana was founded in 1948 and is considered one of the best educational institutions in the region.
Ghana is home to many famous celebrities. This includes soccer players Asamoah Jan and Michael Essien, singer Sarkodie and actress Yaki Stanya.
Ghana is one of the most peaceful and stable nations in Africa. With a stable political system and an active role in the international community, Ghana serves as an example of stability in the region.
Ghana is a member of the Turtle Club, the leading organization for the protection and conservation of sea turtles.
The Visa-Navigator.com team is happy to assist you in obtaining a visa to Ghana
Ghana is an amazing country that attracts tourists with its rich cultural heritage, amazing nature and picturesque beaches. If you are planning to visit Ghana, you will need to apply for a visa to enter the country.
If you contact us, you can be sure that we will provide all the necessary advice, help you fill out the application form, collect and submit the necessary documents and organize the sending of the application to the consulate.
We will make your trip abroad unforgettable and carefree, providing you with professional support and solving all issues related to visa processing.
We guarantee that the whole process will be carried out efficiently and on time, giving you peace of mind and assurance of a successful and smooth journey.
Once your visa is granted, you will be ready to travel and enjoy all the beauty and hospitality of Ghana.
Thank you for your message!
We will contact you as soon as possible.
Kind regards,
Visa-Navigator.com team
Was the page helpful to you?
0
0
Found an error? Let us know
Leave a comment
Thank you, your feedback is important for us!
An error occurred