Visa
Visas to Sao Tome and Principe: everything you need to know
Visa Sao Tome and Principe
Sao Tome and Principe, the second largest country on the continent, consists of two archipelagos located in the western part of Central Africa. It is a country of charm and beauty, and the visa application process is quite simple.
If you are wondering whether you need a visa to Sao Tome and Principe, according to current regulations, citizens of about 45 different countries can visit Sao Tome and Principe without a visa for 15 days. They need to have a valid passport and a few additional documents and no visa is required.
There are also several other types of visas that you can apply for. You can choose between an e-visa and a visa on arrival depending on your situation. Citizens of certain selected nationalities will need to go to the embassy or consular office in their country of residence to obtain a visa in accordance with the visa policy of Sao Tome and Principe.
There are over 40 countries whose nationals can only obtain a Sao Tome and Principe visa through the embassy or other diplomatic missions of that country. The embassy can also help students obtain a student visa for a longer period of study. An embassy visa will also be required if you are working in Sao Tome and Principe.
There are different visa categories, so it is important to choose the right one for your purposes.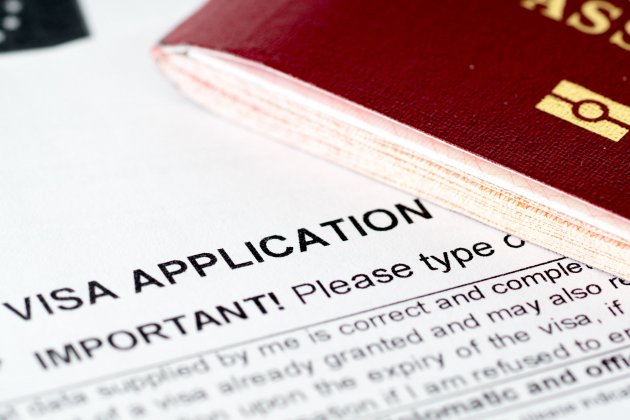 Embassy visa
For those who are unable to obtain a tourist visa on arrival or an e-visa, the option of applying for a visa through the embassy of Sao Tome and Principe online remains. This country's visa policy still requires citizens of over 40 countries to apply for visas through the embassies.
The type of visa you apply for will depend on the purpose of your stay in Sao Tome and Principe. Embassy visas can be used for a variety of purposes such as education, work, transit, tourism or business. It is important to note that there is no limit to the length of your stay in the country on an embassy visa.
Period of stay: unlimited
Duration: single entry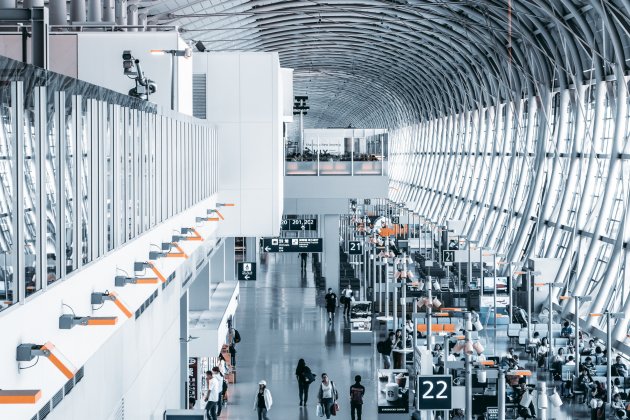 Visa on arrival
Sao Tome and Principe's visa policy also offers the possibility of applying for a visa on arrival. The visa on arrival allows a stay of up to 15 days and is mainly intended for tourists visiting the island country.
According to the current regulations, only Chinese citizens are eligible to apply for a Sao Tome and Principe visa on arrival. They must also have a valid passport to enjoy their stay in the country. Citizens are required to pay visa processing fees to complete the visa approval process.
Period of stay: up to 15 days
Multiplicity: single entry
Extension possibility: once, up to 15 days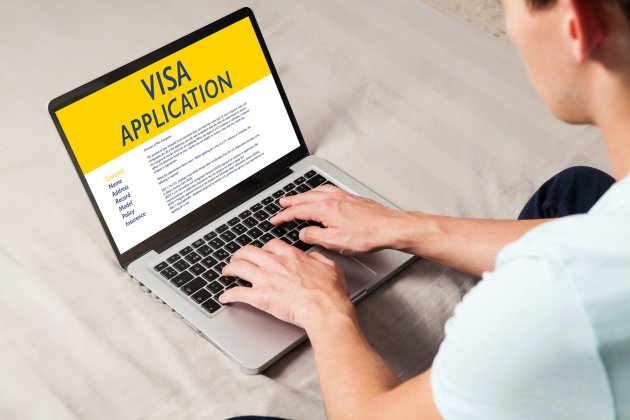 Electronic visa (eVisa)
The visa policy of Sao Tome and Principe has indeed been a powerful incentive for the influx of tourists and entrepreneurs to this country. This success has been made possible by the introduction of the e-visa system, which is available to all travellers wishing to visit Sao Tome and Principe. E-visas can be used for a variety of purposes including tourism, business and even visits for transit purposes.
To apply for an e-visa, you can fill out an online application form by submitting a few required documents in scanned form. Be sure to provide a valid email address, as all information related to your e-visa will be sent to this address.
Period of stay: 30 days
Multiplicity: single entry
Extension possibility: once, up to 30 days
The following documents are required to apply for a visa to Sao Tome and Principe:
A few blank pages in the passport for future visa stamps
Pay visa fee online using a valid debit or credit card to complete the transaction
Types of visas by purpose:
Temporary visa (tourist, cultural and similar types of travel)
Citizens of the following countries can apply online for an e-visa in Sao Tome and Principe:
British Virgin Islands, Cape Verde, Christmas Island, Colombia, Comoros, Congo, Costa Rica, Côte d'Ivoire, Cuba, Curaçao, Djibouti, Dominica, Dominican Republic, East Timor, Ecuador, Egypt, El Salvador, Eritrea, Ethiopia, Falkland Islands, Faroe Islands, Federated States of Micronesia, Fiji, French Guiana, French Polynesia, Gambia, Georgia, Ghana, Gibraltar, Greenland, Grenada, Guadeloupe, Guam, Guatemala, Guernsey, Guinea, Guinea-Bissau, Guyana, Honduras, Hong Kong, India, Indonesia, Iran, Iraq, Isle of Man, Israel, Jamaica, Jersey, Jordan, Kazakhstan, Kenya, Kiribati, Kuwait, Kyrgyzstan, Laos, Lebanon, Lesotho, Liberia, Libya, Macao, Macedonia, Madagascar, Malawi, Malaysia, Maldives, Mali, Marshall Islands, Martinique, Mauritania, Mauritius, Mayotte, Mexico, Moldova, Mongolia, Montenegro, Montserrat, Myanmar, Namibia, Nauru, Nepal, New Caledonia, New Zealand, Nicaragua, Niger, Nigeria, Niue, Norfolk Island, North Korea, Northern Mariana Islands, Oman, Pakistan, Palau, Palestinian Territory, Panama, Papua New Guinea, Paraguay, Peru, Philippines, Pitcairn Islands, Puerto Rico, Republic of Cyprus, Reunification, Russian Federation, Saint Barthélemy, Saint Kitts and Nevis, Saint Lucia, Saint Martin, Saint Pierre and Miquelon, Saint Vincent and the Grenadines, Samoa, Saudi Arabia, Senegal, Serbia, Seychelles, Sierra Leone, Singapore, Solomon Islands, Somalia, South Africa, South Korea, South Sudan, Sri Lanka, St. Helena, Sudan, Suriname, Svalbard and Jan Mayen, Svalbard and South Sandwich Islands, Swaziland, Syrian Arab Republic, Taiwan, Tajikistan, Thailand, Tokelau, Tonga, Trinidad and Tobago, Tunisia, Turkmenistan, Turks and Caicos Islands, Tuvalu, Uganda, Ukraine, United Kingdom, United States, United States Virgin Islands, Uruguay, Uzbekistan, Vanuatu, Venezuela, Vietnam, Wallis and Futuna, Yemen, Zambia, Zimbabwe.
Citizens of the following countries must apply for an embassy or consular visa in Sao Tome and Principe:
Afghanistan, Albania, Algeria, American Samoa, Anguilla, Antigua and Barbuda, Argentina, Armenia, Aruba, Australia, Azerbaijan, Bahamas, Bahrain, Bangladesh, Barbados, Belarus, Belize, Benin, Bermuda, Bhutan, Bolivia, Bonaire, Bosnia and Herzegovina, Botswana, British Indian Ocean Territory, Brunei Darussalam, Burkina Faso, Burundi, Cambodia, Cameroon, Central African Republic, Chad, Chile, Cocos Islands, Cook Islands, Democratic Republic of the Congo.
Citizens of the following countries are allowed visa-free entry to Sao Tome and Principe for up to 15 days of stay:
Andorra, Angola, Austria, Belgium, Brazil, Bulgaria, Canada, Croatia, Czech Republic, Denmark, Equatorial Guinea, Estonia, Finland, France, Gabon, Germany, Greece, Hungary, Iceland, Ireland, Italy, Japan, Latvia, Liechtenstein, Lithuania, Luxembourg, Malta, Monaco, Morocco, Mozambique, Netherlands, Norway, Poland, Portugal, Qatar, Qatar, Romania, Rwanda, San Marino, Slovakia, Slovenia, Spain, Spain, Sweden, Switzerland, Turkey, United Arab Emirates, Vatican City.
Why choose Visa-Navigator.com:
We will process the visa application for you
We'll take care of the administrative formalities
We will send your issued visa and documents to you by registered mail
We are always available to answer any questions by phone
Thank you for your message!
We will contact you as soon as possible.
Kind regards,
Visa-Navigator.com team
Was the page helpful to you?
0
0
Found an error? Let us know
Leave a comment
Thank you, your feedback is important for us!
An error occurred