Visa
Don't miss the opportunity to enjoy the beauty of Montserrat's beaches and unique volcanic landscapes. Familiarize yourself with the rules, requirements and procedure for obtaining a visa to make sure you are ready to embark on this unforgettable adventure.
Montserrat visa
A Montserrat Island visa is an official authorization issued to foreign nationals to travel and stay in Montserrat for a specified period of time, under specified visa conditions and terms.
The visa policy of the island of Montserrat is determined by local legislation and migration rules. Foreign nationals must obtain a visa unless they are citizens of visa-free countries or have other grounds for visa exemption.
A visa can be issued for a variety of purposes, including tourism, business meetings and other short-term stays.
Visa policies are subject to change, so you should check in advance for up-to-date information on visa requirements. We are ready to provide you with assistance with your Montserrat visa application to make your trip enjoyable and safe. Contact us today to start the Montserrat visa process for your trip.
Do you need a visa to Montserrat?
Today, some citizens are exempt from visa requirements based on various agreements or membership of certain citizenship groups. For example, citizens of the United Kingdom, citizens of some British Overseas Territories, the United States and citizens of the European Union (except Croatia) can visit Montserrat without a visa.
A visa-free stay on the island of Montserrat can last up to 6 months for citizens with a valid passport. However, there is a 14-day visa-free stay for citizens entering with an ID card. During this period, they can stay on the island of Montserrat without the need to obtain a visa. It should be noted, however, that the rules and duration of the visa-free stay are subject to change, so it is always advisable to check the current requirements and conditions of stay before planning a trip to Montserrat.
Travelers who need a visa to visit the country can apply for a visa online. An e-visa for Montserrat is an alternative to a regular paper visa, you do not need to visit an embassy or British consulate to apply.
The visa application process can take some time, so it is advisable to start the application process early.
There are two categories of visas, depending on the purpose of your trip: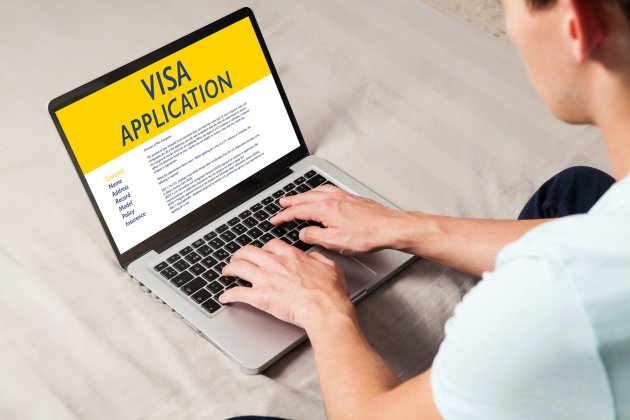 Electronic visa to Montserrat
This is a new visa processing system that allows you to apply for a visa online and receive an electronic entry permit. Montserrat e-visa is issued for tourist and business purposes.
The process of obtaining an e-visa is simple and convenient: you need to fill out an online application form, submit the required documents and pay the visa fee. Once your application is approved, you will receive an electronic entry permit that you can print or have electronically to present when entering Montserrat.
The e-visa makes the visa application process easier and reduces the waiting time. The visa is valid for 1 year from the date of issue. You can make unlimited trips to Montserrat and cross the border multiple times during this period.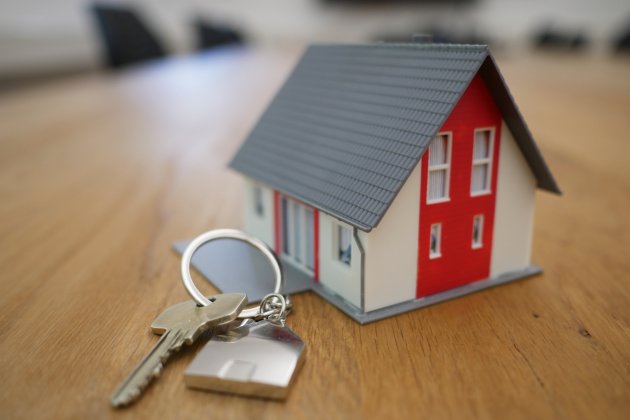 Residence permit in Montserrat
This is a permit that is issued to foreign nationals who own property on the island of Montserrat. The residence permit is valid for 1 year and grants the holder the right of permanent residence. Visitors with a residence permit can enter Montserrat through any official border crossing point.
To obtain a residence permit, one must be a property owner in Montserrat and provide proof of ownership of the property. Only immediate family members can be listed on the residence permit application.
Citizens of other countries can also apply for a residence permit in Montserrat if they have a visa.
Documents to apply for a visa to the island of Montserrat:
Hotel or lodging reservations and round-trip airline tickets
Confirmation of funding sources
Bank statements, cash, traveler's checks, vouchers, etc.
In some cases, other supporting documents may be required to obtain a visa, applicants will be informed at the email address provided in the online application.
On arrival in Monserrat, it is necessary to present:
Printed electronic visa to Montserrat
Travel itinerary including:
airline reservations;
a valid hotel or accommodation reservation with a full address
Why apply for a visa with us at Visa-Navigator.com?
If you would like to learn more about the Montserrat Island visa process, we are happy to help. Our team can provide you with Montserrat visa tips and assistance to make your visa process easier and make your trip smooth and worry-free. Contact us with any questions you may have and we will be happy to help you learn more about Montserrat Island visa.
Thank you for your message!
We will contact you as soon as possible.
Kind regards,
Visa-Navigator.com team
Was the page helpful to you?
0
0
Found an error? Let us know
Leave a comment
Thank you, your feedback is important for us!
An error occurred